World Leader in Artificial Intelligence Awards to be Granted by Boston Global Forum at Harvard University in April
Michael Dukakis, former Massachusetts governor, and cofounder and chairman of the Boston Global Forum (BGF) announced the awards for leadership in Artificial Intelligence saying, "Few elements in technology offer both the promise and peril of Artificial Intelligence," adding, "Thus, the World Leader in AI World Society Award series was created to recognize those who foster the development of AI within an ethical framework that aligns with human values." BGF is calling for suggested nominees.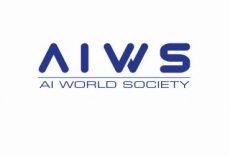 Boston, MA, February 12, 2018 --(
PR.com
)-- The Boston Global Forum has announced that, as part of its year-long focus on issues surrounding the promise and perils of Artificial Intelligence, it has created a World Leader in AI World Society Award series to be presented in April of 2018 to leaders who have fostered the development of AI within an ethical framework that aligns with human values.
In making the announcement,
the Boston Global Forum
called for the public to submit suggestions for nominees by contacting office@bostonglobalforum.org.
"There are few elements in technology, economics, and medicine that offer both the promise and peril of Artificial Intelligence," said Michael Dukakis, cofounder and chairman of the Boston Global Forum, in making the announcement. He added, "AI, or machine learning, is all around us. Complex algorithms, seeking to model human intelligence and abilities, land our commercial airliners, trade our pension funds on Wall Street, determine who is creditworthy and whose email traffic might mark them as a threat."
Cofounder and CEO of Boston Global Forum Tuan Anh Nguyen, cited numerous examples of the expanding role of Artificial Intelligence in medicine, "AI has been shown to be better than highly trained oncologists in scanning x-rays to diagnose breast cancer, better than psychiatrists at reading interview transcripts with at-risk patients to predict future psychotic breaks."
Nguyen also said, "In the very near future, AI may drive our cars more safely, deliver our goods more cheaply, and grade our homework more quickly."
Former Massachusetts Governor Dukakis continued, "As technology struggles to wipe out the simple scourge of paper jams in printers, there is a clear future peril in the development of autonomous drones, combat capable killer robots and autonomous Twitter bots running off the rails or being hacked for evil purposes."
As a recent story in The Washington Post noted, the imagination easily offers up dark visions of the future where such machines run amok: It's a scenario outlined in countless science fiction films such as "The Terminator," "The Matrix" and "I, Robot," in which machines defy their programming, kill humans and take over the world.
Or, as Professor Pieter Abbeel of UC Berkley put it in a far more measured way, during his keynote address at the 2017 Conference on Neural Information Processing Systems: "Once you build really good AI contraptions, how do you make sure they align their value system with our value system? Because at some point, they might be smarter than us, and it might be important that they actually care about what we care about."
Nguyen explained, "It is for this reason that the Boston Global Forum's World Leader in AI Awards will be presented to outstanding thought leaders in the fields of artificial intelligence, machine learning, and deep learning. The awards will honor those who are making significant contributions to our understanding of the ethical implications of innovations and advances in AI and who are helping to promote a global consensus on the best ways to make sure that the artificial Intelligence systems we create align their value systems with our human values. We must maximize the promise of AI and minimize its peril."
Barry Nolan, Editorial Board member of The Boston Global Forum put it this way, "The ultimate aim is to create a global consensus on an idea nicely summed by Rule Number One of what came to be call Asimov's Laws, created in 1942 by the great science fiction author and former professor of biochemistry at Boston University Isaac Asimov, 'A robot may not injure a human being or, through inaction, allow a human being to come to harm.'"
The Boston Global Forum, a think tank with ties to Harvard University faculty, includes scholars, business leaders and journalists, and is chaired by former Massachusetts Gov. Michael Dukakis, a national and international civic leader and BGF's cofounder As an offshoot of The Boston Global Forum, The Michael Dukakis Institute for Leadership and Innovation (MDI) was born in 2015 with the mission of generating ideas, creating solutions, and deploying initiatives to solve global issues, especially focused on Cybersecurity and Artificial Intelligence.
Contact
Pirozzolo Company Public Relations
Dick Pirozzolo
617-959-4613
www.pirozzolo.com

Contact