World's Largest Pilot of Blockchain Technology in Education Launched Affecting Over 400,000 Students
Over 15 academic institutions encompassing 400,000 students launch a global pilot of blockchain technology out of Dubai, from primary schools to graduate studies for exchange of digital documents.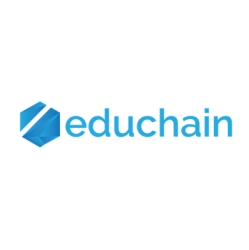 Dubai, United Arab Emirates, February 27, 2018 --(
PR.com
)-- Educhain, a leading blockchain records platform, today announced the launch of the world's largest pilot of blockchain technology in education. Launching in Dubai, the initiative spans all levels of education to secure and streamline the exchange of digital academic credentials, operating in tandem with partners in North America and Europe.
The project will enable students to request and receive secure digital records to an Academic Passport, where they can then view, manage, and share them for school transfers, university applications, and job applications. Academic institutions can issue digital credentials, cutting processing time and costs while placing ownership of academic records into the hands of students and providing them with global mobility. Recipients can then instantly validate authenticity of these records, leading to significant time and cost savings and elimination of academic fraud.
Mark Balovnev, CEO of Educhain, stated, "This will be the world's first large-scale pilot of blockchain in education, and the largest scale public/private sector collaboration across all levels of schooling. Blockchain will revolutionize how we issue, manage, and share digital records, and we are proud to launch this global pilot as one of the first practical implementations of the technology."
Khalfan Belhoul, CEO of the Dubai Future Foundation, said, "This pilot demonstrates that the value of blockchain stretches far beyond financial technology and can drive societal value and happiness in diverse areas such as education. It represents one of the first significant steps in real implementation of blockchain and solidifies Dubai's reputation as the blockchain capital of the world."
Dr. Geoffrey Gachino, Provost at the University of Dubai, commented; "As part of our continuous work to create new opportunities for our students, we recognize the growing need for academic institutions to innovate and adapt to their needs in the digital age. This project enhances mobility and hireability for our students and young professionals while streamlining our internal processes, accelerating digital transformation."
Confirmed participants in the program encompass over 400,000 students and include leading institutions such as the University of Dubai, Zayed University, Academia Management Solutions International, MENA College of Management, and Horizon English School. Amongst others, they are piloting blockchain technology for seamless exchange and attestation of academic records.
About Educhain
Educhain is a leading blockchain company that enables institutions, governments, and corporates to issue and authenticate secure digital documents by interfacing with a blockchain infrastructure of trust. Educhain's flagship solution enables academic institutions to issue official academic credentials and automate their verification.
For information about Educhain, please visit
www.educhain.io
or email to
mark@educhain.io
.
Contact
EduChain Inc.
Mark Balovnev
+1 613 413 3999
https://educhain.io

Contact