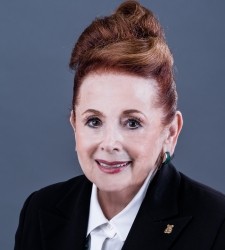 Sherman Oaks, CA, March 15, 2018 --(
PR.com
)-- L. Ernestine Fields, Attorney at Law of Sherman Oaks, California, has been recognized as a Professional of the Year for 2018 by Strathmore's Who's Who Worldwide for her outstanding contributions and achievements in the field of law.
About L. Ernestine Fields, Attorney at Law
Ernestine Fields is an Attorney at Law for her firm, Law Office of L. Ernestine Fields in Sherman Oaks, California. She currently accepts new cases when appointed by Bench Officers, including representing minors in high-conflict family law cases, representing children in contested step-parent adoptions and representing disabled adults in Probate Court in Southern California.
Ms. Fields is renowned for establishing a nonprofit corporation, Comfort for Court Kids, Inc.®, which provides teddy bears for the children who must attend a court hearing in regard to their experiencing severe abuse and neglect. She was honored as the Person of the Year by Metropolitan News Enterprise in 2014. She received commendations from the U.S. Senate, the State of California, the County of Los Angeles and the City of Los Angeles, including various legal associations.
During the early years of establishing Comfort for Court Kids, Inc.®, Ms. Fields' mantra was, "Whatever you can do or dream you can do, begin it. Boldness has genius, power, and magic in it." - Goethe.
Ernestine Fields is a member of the Los Angeles County Bar Association, the San Fernando Valley Bar Association, the Beverly Hills Bar Association and the Italian American Bar Association. She is affiliated with the Academy of Minor's Attorneys and Inns of Court of Los Angeles.
Ms. Fields served as a Judge Pro Tem in Small Claims Appeals in the then Municipal Court of Los Angeles County for the State of California, Van Nuys Branch, at the request of the Supervising Judge. She was asked to serve on the Judicial Nominees Evaluation Commission of the State Bar of California (JNE Commission). The members of this Commission evaluate all nominees who want to become a judge and a group of about 30 members forward their evaluation to the governor. She was nominated by the presiding judge of the Juvenile Division of the Los Angeles Superior Court for the State of California. The application form to become a judge in California is over 60 pages long and every answer and statement made by the applicant has to be evaluated.
With respect to her career highlights, Ms. Fields is proud of being recognized by bench officers in each of her chosen areas of law to be competent in order to be appointed clients on a regular basis. In addition to enjoying a fine reputation legally, she is especially gratified by the success of her non-profit organization, Comfort for Court Kids, Inc.® The focus of this organization has been to provide emotional support for the children while they go through the dependency court process. The act of giving the children a brand-new teddy bear sends a message to the children that even though they have been abused, they are worthwhile children and deserve to receive an object that is brand new and that is recognized as a universal symbol of love and affection. Ms. Fields hopes to continue contributing to the emotional and psychological well-being of vulnerable children in crisis. At the present time, the Department of Children and Family Services, the State of California Superior Court for Los Angeles County, and Comfort for Court Kids, Inc.® are enjoying a collaboration that is ensuring the provisions of approximately 50,000 brand new teddy bears for the children who are subject to Dependency Court jurisdiction in Los Angeles County each year. Since its inception in 1991, over a million brand-new teddy bears have been provided for the children, and this number increases by approximately 50,000 brand-new bears every year. Money for the teddy bears has historically been provided by the Department of Children and Family Services, the Superior Court, Bar Associations, foundations, corporations, law offices, individual attorneys and the public through fundraising efforts at the Children's Courthouse and within the community by CCK, Inc.® At the present time, the Department of Children and Family Services has expressed its approval of the teddy bear program by providing all the money needed to purchase the teddy bears.
In addition to Comfort for Court Kids, Inc.®, Ms. Fields developed the "No-Fault" library card program, wherein the Department of Children and Family Services is responsible for the cost of any lost or late books borrowed from the library by children in foster care. This program has been established in County and City library systems in all 5 Southern California Counties. This program was established in 2004 through the collaboration of the Department of Children and Family Services, Los Angeles County Library, Los Angeles County Board of Supervisors and Comfort for Court Kids, Inc.®
Born on October 31, 1931 in Los Angeles, California, Ernestine obtained a B.A. in Psychology and Education with a minor in English Literature from UCLA in 1954, and a J.D. from the University of La Verne in 1983. She married Josh Fields, M.D., in 1963 and they have two daughters, Karen and Candice. In her spare time she enjoys fashion and flowers.
"Just as the wave cannot exist for itself, but is ever a part of the heaving surface of the ocean, so must I never live my life for itself, but always in the experience which is going on around me. It is an uncomfortable doctrine which the true ethics whisper into my ear. You are happy, they say; therefore you are called upon to give much." - Albert Schweitzer. This is why Ms. Fields became an attorney and created Comfort for Court Kids, Inc.®
For further information, contact
www.courtkids.org
.
About Strathmore's Who's Who Worldwide
Strathmore's Who's Who Worldwide is an international advertising, networking and publishing company based in Farmingdale, New York. They are proud to be able to satisfy their clients and continue to have repeat clientele due to their longevity and pride in their products and services. The owners strive to connect business professionals to enhance their contact base and networking capabilities so they can get the acknowledgment and publicity within their industries and beyond. The Strathmore family has been providing these valuable services for over two decades. They target executives and professionals in all industries to be featured in their publication and online directory. Industries include business, law, education, healthcare and medicine, fine arts, IT, government, science, real estate, entertainment and many more accomplished fields. Professional profiles are listed in an annual hardcover journal and in a detailed, searchable database on the website www.strww.com.