OfficeSpace.com and Community Systems Partnership Brings Commercial Property Data to EDOs, Expands CRE Data Visibility Nationwide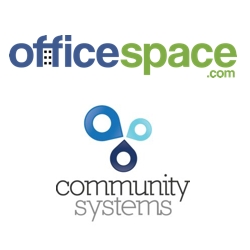 Seattle, WA, March 14, 2018 --(
PR.com
)--
OfficeSpace.com
, a national commercial real estate (CRE) listing service that connects tenants and brokers, announced that it will be the exclusive property data provider for
Community Systems
, a leading technology company dedicated to the economic development industry. Commercial real estate listings on OfficeSpace.com will now be exclusively featured on economic development organization (EDO) websites across the country and visible to thousands of site selectors, brokers, and companies seeking commercial property data nationwide.
"We at OfficeSpace.com are excited to use our national database of commercial properties to work with Community Systems and their efforts to propel the economic development industry. Our national brand helps drive new tenants and buyers to local markets, some of which have a hard time getting noticed in today's search engine world," said Mark Ashida, CEO of OfficeSpace.com. "Community Systems and their focus on the EDO community combined with OfficeSpace.com gives EDO sites the commercial data and traffic so prospects, tenants, and developers can zero in on the right properties quickly."
Beneficial for both commercial real estate brokers and economic developers, this partnership will bring:
1. National marketing exposure for CRE brokers: Brokers who list on OfficeSpace.com will automatically have their listings featured on over 260 economic development websites across 42 states. As the sole data provider for Community Systems, only brokers who list on OfficeSpace.com will receive this exposure. The property database will be embedded using Community Systems' innovative software which is designed specifically for EDO websites and features a map-based interface, combined with sophisticated workforce and demographic data from ESRI and EMSI.
2. A comprehensive commercial property data source for EDOs: By integrating OfficeSpace.com's extensive commercial property database and Community Systems' robust software systems, the economic development community will now have a reliable commercial property data source to display. As one of the leading commercial listing data providers, OfficeSpace.com's database includes information for all commercial use types including office, retail, industrial, and land. In total, OfficeSpace.com's database coverage includes over 553,000 on-market listings and a total of 1.2 million listings across 50 states.
3. Finally, a better solution for EDO customers and brokers: OfficeSpace.com offers an easy way for brokers and EDOs to get their properties online on a national platform. Unlike other broker-to-broker websites, OfficeSpace.com directly reaches tenants and buyers through a user-friendly interface.
"Community Systems is proud to partner with an organization that is truly national, offers more listings to EDOs than any other provider, and who has the stability of 20 years in the CRE industry. EDOs in all markets can now provide property listings and ESRI demographics to their prospects more easily than ever before." said Ben Wright, CEO of Community Systems.
This strategic partnership continues OfficeSpace.com's open data philosophy. OfficeSpace.com launched a nationwide syndication partnership with Colliers International in late 2016. In an effort to continue their mission for better CRE data transparency, they also launched syndication partnerships with Coldwell Banker Commercial via Realogy and with Apto in 2017, adding thousands of additional listings to their nationwide database. Visitors can now access over 553,000 on-market listings and a total of 1.2 million listings on OfficeSpace.com.
About OfficeSpace.com
OfficeSpace.com (https://www.officespace.com) is the fastest growing online commercial real estate marketplace that connects tenants and brokers. With over 553,000 on-market listings nationwide, OfficeSpace.com provides lease and sale information for all commercial space types - including office, retail, industrial, flex, and land listings. OfficeSpace.com's online property database is available to search for free and without any restrictions. Hundreds of thousands of unique users generate millions of building views on OfficeSpace.com every month.
About Community Systems
Community Systems (http://communitysys.com) provides simple and powerful maps, apps, websites, and data that power intelligent location decisions for communities. Community Systems' easy-to-use software and tools help create relationships between communities and the people considering expanding to, relocating to, or visiting a location - all while saving organizations time, budget, and resources.
Contact
OfficeSpace.com
Jenica Rhee
206-686-4545
https://www.officespace.com

Contact