Occasions Media Group Launches Children's Book Imprint, Littleature®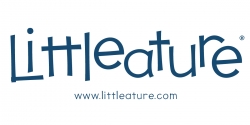 St. Augustine, FL, March 19, 2018 --(
PR.com
)-- Occasions Media Group is pleased to announce a new division of their company – Littleature®, a children's book imprint wholeheartedly focused on creating creative stories that spark learning and development in children.
Littleature®, a clever play on our narrative, "Literature for little minds" – will create
children's books
for ages 0-12 that help parents teach real world lessons and connect with their children through relatable stories and colorful illustrations. Much of their book ideas in the works stem from real-world parenting experiences many families share.
Publisher, Heather Vreeland says, "In today's overly busy world, reading to your children slows life down in a special way. It's a learning experience, time for connection and an undistracted time out of "real life" with your children we want to foster in the homes of families everywhere with our stories."
Based in St. Augustine, FL, Littleature® is led by a small team who are both parents and publishing innovators with a knack for creating beautifully bound media.
"We're excited to flex our creative muscles outside of the magazine world and explore ways to help parents just like us," continues Vreeland.
Books are currently available to purchase on the company's website www.littleature.com and Amazon.com. Retailers who wish to wholesale books may apply online.
Littleature® will begin accepting story submissions from authors and illustrators in 2019.
Littleature® is a registered trademark of Occasions Media Group.
Questions regarding Littleature® may be directed to Heather Vreeland, Publisher of Occasions Media Group at heather@occasionsmediagroup.com.
About Occasions Media Group
Occasions Media Group is a boutique publishing company with an affection for helping people and celebrating great storytelling, connecting people, growing businesses, and being a megaphone for the things they're most passionate about. Occasions Media Group's mission is to merge the immediacy of digital media with the luxury of print magazines to reach the most amount of people, wherever they are. Combine that with beautiful photography, eye-catching design, plus helpful content and you can finally toast to a modern marketing partner that understands how to make an impression.
Contact
Occasions Media Group
Heather Vreeland
770-595-6911
www.occasionsmediagroup.com

Contact