Sex Toy Company to Launch Blog Campaigning Against Sexualized Adverts as April Fool's Joke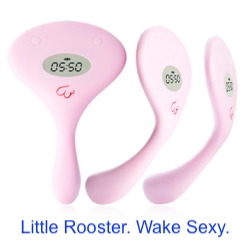 London, United Kingdom, March 27, 2018 --(
PR.com
)-- On April 1 Little Rooster, the orgasm clock (yes it really does wake you with clitoral stimulation), will launch a blog post campaigning against sexualized images in advertising - unless they are adverts for sexual products.
Framing it as an April Fool's joke, Little Rooster's fictional spokeswoman April VeFurst will argue that being constantly bombarded with sexualized images - for products that have nothing to do with sex - is deceptive and problematic.
Why? Because "consumers want sex - and instead they get coffee!"
According to VeFurst, the problem is not the sexualization of products such as Nespresso, but that they do not deliver.
"Moreover, conventional products are appropriating the culture of sex toys, and this is not OK."
The solution? VeFurst's modest proposal is to "only allow sexual imagery in adverts for products that can actually make you come!"
"After all, Nespresso can't wake you with orgasms. But Little Rooster can."
The blog, in a long tradition of satire going back to Jonathan Swift, is being published on April 1st here: https://www.littleroosterstore.com/blogs/news/little-rooster-campaign-against-sexualised-adverts.
Little Rooster is silent, rechargeable, and worn in your panties. It has 30 power levels, 7 vibration patterns and is available at
littleroosterstore.com
from £59 ($80).
Contact Zoe at press@littleroosterstore.com for more information, inventor quotes and limited availability samples for high-audience media.
Suitable for Sex and Relationships, April Fools Round-ups, WTF, Zoo, and so much more. Cover Little Rooster - you know your audience will share your piece if you do!
Wake slowly. Sensually. Pleasurably.
Feeling confident. Happy. Aroused.
Little Rooster. Wake Sexy.
Contact
Little Rooster Limited
Zoe Patterson
+44 (0) 20 7193 4149
www.littleroosterstore.com
@RoosterLovesYou
https://www.facebook.com/littleroosterstore

Contact
Multimedia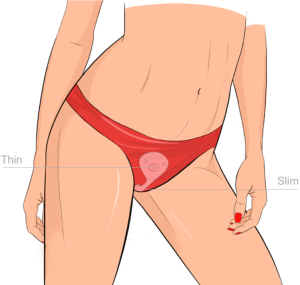 This cartoon shows how Little Rooster is worn - in the panties but not inside the body.