Healthy Humor Co-Founders, in Live WNYC Interview, to Discuss How Performers Create Joy for Thousands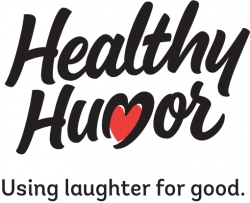 New York, NY, March 31, 2018 --(
PR.com
)-- Two of Healthy Humor's Co-Founders to be Interviewed Live on New York NPR Affiliate, WNYC, on Monday, April 2, 2018.
What: Healthy Humor Co-Founders Dina Paul-Parks and Deborah Kaufmann will be interviewed Live on Radio Program Midday on WNYC.
When: Monday, April 2, 2018 at 12:40 pm EST
Where/How:
WNYC Radio
, 93.9 FM and AM 820; Listen live online at www.wnyc.org.
Details:
Healthy Humor's work will be profiled on Monday, April 2, 2018, on Midday on WNYC in a new series called Change Makers, which highlights people doing great work in their communities. The host will be Jonathan Capehart, Opinion writer at The Washington Post and MSNBC Contributor. Midday is produced by WNYC. It airs weekdays at noon on 93.9 FM and AM 820, rebroadcasting at midnight on 93.9FM.
Dina Paul-Parks has more than 20 years of progressive experience in community development, education and public policy, including serving as a Senior Advisor in the administrations of New York City Mayor Michael Bloomberg and New York Governor Andrew Cuomo. She has been responsible for ensuring the vision, overall management and strategic growth of this work since 2014. Deborah Kaufmann has been a healthcare clown for more than three decades and has also trained thousands of other such performers in this country and internationally during this time. She has more day-to-day experience in this work than any other healthcare clown, worldwide.
Listen to their interview broadcast live online at www.wnyc.org.
Following their appearance on WNYC, Ms. Paul-Parks and Ms. Kaufmann will be traveling with Healthy Humor's third Co-Founder, Karen McCarty, to the Fourth International Healthcare Clowning Conference, taking place in Vienna, Austria. They will join more than 400 other healthcare clowning professionals from almost 50 countries in a celebration and deeper exploration of this global movement, which Ms. Kaufmann and Ms. McCarty helped to launch.
Healthy Humor (HH) is a nonprofit arts organization whose professional performers create moments of joy, wonder, laughter and comfort for hospitalized children and all others who are most in need. We hope for a world transformed by humor, joy and the power of human connection – a world less burdened by pain and fear.
Our flagship program, Red Nose Docs, uses the magic of healthcare clowning to help alleviate the stress, fear, sadness and isolation of the hospital environment for young patients and their circle of caregivers. Using an array of circus and theatre skills, our Red Nose Docs create spontaneous, joyful encounters tailored to the needs of each hospitalized child. We help ease the stress of serious illness by reintroducing laughter, play and fun as natural parts of life. Currently, HH is in 12 pediatric hospitals across the country.
HH operates a similar program for the geriatric population known as Vaudeville Visits, as well as a series of professional development workshops known as Connections, which helps professionals in any field to bring their own humanity and a sense of joy and play into their work, thereby improving communication, teamwork, and commitment and preventing burnout.
Contact: 212-739-0494
For more information, please visit
www.healthyhumorinc.org
.
Contact
Healthy Humor, Inc.
Dina Paul-Parks
212-739-0494
healthyhumorinc.org

Contact