Xsolus to Launch Bull Bear Exchange (BULLBEAREX): Decentralized Cryptocurrency Exchange Platform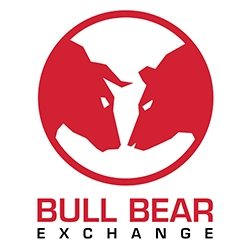 Panama City, Panama, April 10, 2018 --(
PR.com
)-- Blockchain solutions company Xsolus is set to launch Bull Bear Exchange (BULLBEAREX), a hybrid decentralized cryptocurrency exchange platform, some time in 2018.
BULLBEAREX leverages the advantages of a decentralized exchange platform on a public blockchain powered by Coin Of The Realm (COTR). BULLBEAREX delivers extremely fast cryptocurrency trade execution through Smart Objects on a sub-second consensus algorithm. It also features powerful trading charts as well as order book and other views for easier and seamless trading. More details on the web and mobile platform will be released soon.
For updates on the official launching date of BULLBEAREX, please visit
http://bullbearex.com/
or contact us through the details provided below.
About Xsolus
Xsolus is an IT solutions company specializing in blockchain technology applications, web and mobile app development. Headquartered in Panama, the company has a worldwide presence spanning across Hong Kong, Singapore, Philippines, Canada and the United States. Xsolus believes in the power of decentralized systems, democratic finance, censorship resistance, transparency, and innovation.
Some of the products Xsolus is currently developing include an open-source blockchain platform, a crowdfunding platform, and a wallet and payments solution. The founders of Xsolus have nearly 50 years of combined experience in building IT solutions.
For further information about Xsolus, visit
https://xsolus.com
.
Contact
Xsolus Inc.
Tinny Quirante
+507-833-7414
https://xsolus.com

Contact