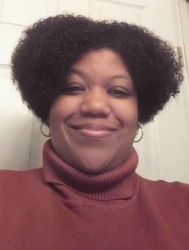 Cincinnati, OH, April 14, 2018 --(
PR.com
)-- Reyna L. Gilmore, MD of Cincinnati, Ohio has been recognized as a Professional of the Year for two consecutive years, 2017 and 2018, by Strathmore's Who's Who Worldwide Edition for her outstanding contributions and achievements for 9 years in the field of healthcare.
About Reyna L. Gilmore, MD
Dr. Gilmore is a self-employed Psychiatrist providing patient care in Cincinnati, Ohio. She specializes in child and adolescent psychiatry. She provides therapy and medication as needed. She is passionate about suicide prevention, cultural psychiatry, and psycho-education.
Dr. Gilmore is certified by the American Board of Psychiatry and Neurology. She is affiliated with the A.P.A. and the A.A.C.A.P. On the faculty of the University of Cincinnati College of Medicine, she served as the Cincinnati Children's inpatient child and adolescent psychiatry unit attending physician as well as outpatient psychiatrist.
Dr. Gilmore has been featured in the Women of Distinction magazine and has earned many accomplishments including: The Inaugural Resident of the Year Award at Morehouse School of Medicine in 2011; The EY Williams Resident of Distinction Award presented by the National Medical Association in 2011; and the Brian McConville M.D. Award upon completion of her child and adolescent psychiatry fellowship at Cincinnati Children's Hospital Medical Center in 2013.
Born on March 29, 1981 in Melbourne, Florida, Dr. Gilmore obtained a M.D. from Howard University College of Medicine in 2008. She completed her Residency at Morehouse School of Medicine in 2011 and her Fellowship at Cincinnati Children's Hospital Medical Center in 2013. In her spare time, Reyna enjoys sports, reading, spending time with friends and loved ones, and fine arts.
Dr. Gilmore states, "Live your life to the fullest and don't allow others to dictate your fate."
About Strathmore's Who's Who Worldwide
Strathmore's Who's Who Worldwide is an international advertising, networking and publishing company based in Farmingdale, New York. They are proud to be able to satisfy their clients and continue to have repeat clientele due to their longevity and pride in their products and services. The Owners strive to connect business professionals to enhance their contact base and networking capabilities so they can get the acknowledgment and publicity within their industries and beyond. The Strathmore family has been providing these valuable services for over two decades. They target executives and professionals in all industries to be featured in their publication and on-line directory. Industries include business, law, education, healthcare and medicine, fine arts, IT, government, science, real estate, entertainment and many more accomplished fields. Professional profiles are listed in an annual hardcover journal and in a detailed, searchable database on the website www.strww.com.