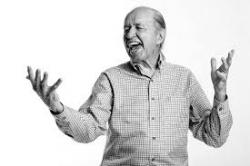 Atlanta, GA, May 01, 2018 --(
PR.com
)-- Just as Bob Dorough passed away this week, his "I'm Just a Bill" received another few decades of life thanks to Multi-Platinum, Grammy Nominated Producer Kevin "Khao" Cates who has written a sequel to "I'm Just a Bill" in the catchy Hip-Hop style from the multi-billion dollar play "Hamilton," which has millions of kids grandstanding their parents with their knowledge of history after having memorized 2 hours of hip hop Hamiltonian history word-for-word.
What is Koolriculum
KOOLriculum reinforces retention by providing students with multiple opportunities to retain and comprehend information using visual, auditory and kinesthetic (hands-on) activities.
It's Easy
KOOLriculum's content is organized by subject area and topic. The subjects include: English, mathematics, social studies and science. Each topic contains a definition, examples of "how it works" in everyday life, as well as interactive activities.
Engaging
Students click on the desired topic link and view the corresponding music video.
Reinforcing
Students are provided with a definition of the topic as well as examples of "how it works" in everyday life.
Interactive
Students complete interactive activities for each topic area.
KOOLriculumTM has in excess of over 600 songs & video's from Pre K-12 grade covering every educational topic.
Bruce Nathan, candidate for Governor, has pledged to implement KOOLriculum statewide, to help reverse the shameful K-12 #40 ranking for 2018 (U.S. News).
Learn more at
Koolriculum.com
For additional information, please call 1 (866)- 284 KOOL
info@koolriculum.com
D. Sincere L.M.C
CHECM8 Global, LLC. |
urmove@checm8global.co.uk
Sharika Soal
LadySoalPR.com
info@Ladysoalpr.com