Medisoft Medical Billing Software Announces the New Version 14 of Its Popular Practice Management Program Designed for Single Provider and Small Group Medical Offices
www.medicalbillingsoftware.com announces a new release of Medisoft Version 14, designed to help increase productivity, reduce costs, and provide better financial information to help the medical office run smoother.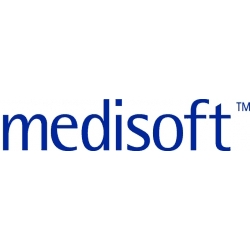 Port Charlotte, FL, March 05, 2008 --(
PR.com
)-- Medisoft Billing Software Introduces Version 14 As a Feature-rich Upgrade with Features Designed to Streamline Medical Offices.
Version 14 includes features that allow you to focus on running your business and not on running software.
http://www.medicalbillingsoftware.com announces the United States release of the Easy To Use Medisoft Medical Billing Software Version 14. The new version can help to increase efficiency and productivity in any small physician office because it simplifies the management of patient paperwork and the entry of billing data. Medisoft Version 14 is filled with many features and options that ensure your valuable time can be spent on the patient rather than on paperwork.
Medisoft medical billing
software has a reputation for its incredible ease of use and the fact that it keeps medical offices running smoothly. Medisoft Version 14 includes an Administrative Dashboard option that allows offices to measure the productivity and profitability of their medical office through Key Performance Indicators (KPIs). The Administrative Dashboard includes the following components: graphs that shows trends, financial or accounting warnings, AR totals, patient and insurance payment totals, canceled or missed appointments, and much more.
Medisoft
medical billing software
is renowned for the expenses it can eliminate by keeping your physician or medical office practice running smoothly. The Patient Quick Entry feature allows office staff to create patient entry templates so that data entry is quick and contains only information thats needed for the template. Another feature, such as the Medisoft Task Scheduler, can help eliminate time-consuming mundane tasks such as running the patient remainder balances recalcuation, and performing routine indexing in file maintenance. Their medical billing software Version14 also includes a popup reminder to backup your data on exit.
Harry Selent, President of http://www.medicalbillingsoftware.com commented "This powerful new version is loaded with features asked for by medical offices around the country. In fact, Medisoft "blew" by version 13 and skipped from version 12 directly to version 14 because of all the additional features."
Medisoft
practice management software version 14 builds on the success of previous editions. Version 14 enhances the function of sending Electronic Statements instead of relying on office staff to perform the menial monthly function. The software can also store these statements online for future reference and viewing. Potentially one of the most new and important features of Medisoft Version 14 is the ability to print UB-04 billing forms. Now, UB-04 insurance forms can be printed on paper with greater ease, optionally, the claim forms can also be exported to a file for later transmittal via electronic submission.
Medisoft medical billing software version 14, has been designed specifically to help healthcare offices increase cash flow and save valuable time. To view other new program features in this new version or to download a demo copy of Medisoft Version 14, visit
http://www.medicalbillingsoftware.com/medisoft-software.htm
http://www.medicalbillingsoftware.com, was started by the husband and wife team of Harry Selent. Harry Selent a previous director of marketing and strategic planning in a local hospital, was laid off due to medicare cutbacks, and then started out on his own and began a computer sales and consulting business. Local doctors that he had known at the hospital, asked him to help them computerize their medical offices. The business has continually expanded since then. The business is currently still expanding and is very successful with satisfied customers from all around the United States. Rachael Selent, began by helping her husband, and then made the transition to working full time. Because of her previous clinical background as a Registered Dietitian, Rachael has helped to start a new division of the company that is geared towards helping doctors computerize their electronic medical records.
For Additional Information, Contact
Contact Name: Harry Selent
Company Name: Selent & Associates, Inc
Telephone Number: 888-691-8058 or 941-743-6666
Source: www.medicalbillingsoftware.com
###
Contact
Selent & Associates, Inc
Harry Selent
941-743-6666
www.medicalbillingsoftware.com

Contact