Calling All High School Athletes in San Diego County - Increase Your Chances for Scholarships to 70% and Avoid College Debt by Attending This Free Workshop
Announcing college sport scholarship recruiting event for high school student athletes Sat., May 26 at Del Mar Fairgrounds. A bonus event will be a casting call for high school athletes for a pilot reality show.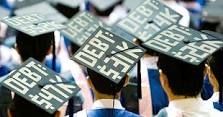 San Diego, CA, May 08, 2018 --(
PR.com
)-- Increase student athlete's odds from 6% to 70% receiving $100,000 scholarships on average by attending the Realities of Recruiting free workshop.
Coach John Scott, of College Coaches Connection (CCC) will show student athletes how to receive $100,000 of scholarship funding on average. CCC offers a step by step program, that has a proven $1.2 Billion track record of improving athletic performance, raising GPA's and winning scholarships as a pathway to funding a college education. Students and parents are welcomed to attend this informative free seminar.
Proceeding the seminars CCC will conduct a casting call for student athletes interested in participating in the reality show, Want To Play College Sports? The casting call auditions will begin at 8 am at the Surfside Race Place. This beta test show will feature unique and compelling high school athletes teamed up with pro-athletes and celebrities to compete to win college scholarships. (All 44 college sports are eligible.)
When: Sat., May 26
8am – 10 am Casting Call
10am & 2:pm College Coach Recruiting
Where: Surfside Race Place 2nd Fl Sports Club located on the Del Mar Fairgrounds.
Registration available online at
CollegeCoachesConnection.org/events
For more information on College Coach Connection:
Visit website CollegeCoachesConnection.org
Contact
College Coaches Connection
Deborah Leone
858-997-9613
collegecoachesconnection.org/event

Contact