Generation Bee: On a Mission to Save the Bees
Beekeeper, Michael Nastepniak, turns a passion for saving the bees into an all-natural skincare line that is turning heads and winning awards.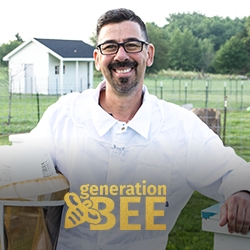 New Lenox, IL, May 16, 2018 --(
PR.com
)-- When Michael Nastepniak installed his first hives he was just trying to get some blueberry bushes to grow and a friend told him that was the quickest way. While the berries never took off, Michael found himself spending hours caring for his hives and honing his skills. What he learned along the way is that he is allergic to bee stings, but he wasn't going to let that stop him.
Michael's passion and commitment has now led to national awards and accolades for his luxurious all-natural skincare company. By using the wax, honey and pollen from his own hives, Michael is creating products that even the most sensitive skin can appreciate.
Generation Bee is passionate about raising awareness for the bees through their Facebook shows, "Beekeepers Live" and "Live from the Hive" as well as providing education at schools and festivals.
Contact
Generation Bee
Brandon McCurdy
(708) 789-0828
generation-bee.com

Contact
Multimedia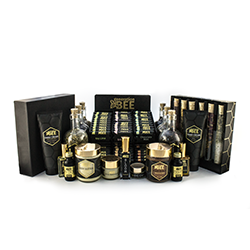 Generation Bee's full line of all-natural skincare products created using the wax, honey and pollen from Michael's own hives.