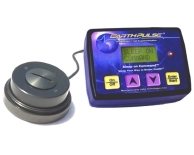 Stuart, FL, March 09, 2008 --(
PR.com
)-- With National Sleep Awareness Week coinciding with the return of Daylight Savings Time, this weekend is a great time to learn about why you haven't been sleeping as well as you used to.
According to this week's National Sleep Foundation 2008 Sleep in America Poll on sleep quality of the American work force, hectic schedules and poor sleep quality cause nearly 50 million Americans to chronically suffer problems and disorders that "affect their careers, personal relationships and safety on the roads" said Darrel Drobnich, NSF acting chief executive officer. "The effects of sleep loss on work performance are costing U.S. employers tens of billions of dollars a year in lost productivity" he says.
According to their website the NSF's Great American Sleep Challenge promises "easy and memorable" activities to learn about creating a proper sleep environment. But when you're sleep deprived and working 9.5 hours per day, who's got time for games?
"Poor quality sleep affects large populations in every industrialized country in the world. And its getting worse. We are certain that the more electromagnetic pollution one's workplace, environment, and personal habits provide, the worse they sleep," says EarthPulse Technologies product developer Paul F. Becker. "It is now well established that poor sleep causes a cascade of detrimental health conditions in addition to lower worker productivity," he says.
A landmark study published in January 2008 funded by the cell phone industry and headed by Dr. Bengt Arnetz of Wayne State University in Detroit, in conjunction with the prestigious Karolinska Institute of Sweden, proved that cell phone radiation delayed onset of Delta stage or slow-wave sleep.
Delta rhythm sleep is important to proper endocrine function as well as body's various repair mechanisms. Even obesity has now been definitively linked to poor sleep with as little as 3 nights' curtailed Delta rhythm sleep resulting in increased blood sugar and insulin intolerance.
With lack of sound, recuperative sleep affecting up to 1/3 of all urban adults and children, it is surprising that more attention hasn't been paid to two landmark studies published in 2006 and 2007. "The solution to routinely getting a great night's sleep is staring people right in the face," says Becker.
In 2006 a study entitled Boosting Slow Oscillations During Sleep Potentiates Memory, the researchers at the University of Lubeck, Germany showed that applying slowly oscillating (.75 Hz / deep Delta rhythm) stimulation via surface electrodes on the scalp, the signals induced an immediate increase in spectral power at the same slow wave (Delta) frequency band. This resulted in improved slow wave sleep and subsequently better memory consolidation of the study participants.
In 2007 a University of Wisconsin study entitled Triggering Sleep Slow Waves By Transcranial Magnetic Stimulation, Delta or slow-waves could be triggered noninvasively and reliably in sleeping subjects by repetitive transcranial magnetic stimulation (rTMS) applied at less than 1 Hz (Delta rhythm). The study showed that magnetic signals produce exactly the same effects as the weak electric signals used in the study from the University of Lubeck, Germany. Better memory consolidation and related mechanisms no doubt improves workers' performance.
EarthPulse™ has developed technology that promises better than 90% of their clients a better night's sleep, improved focus, more energy and improved productivity. If not they may return it within 90 days for a full refund.
It is clear due to feedback from Company's thousands of clients that EarthPulse™ used at night results in faster sleep onset and deeper sleep that helps promote improved physical and mental recovery. If waking during the night and not falling back to sleep is your problem, the device addresses that too.
The sleep programming even helps user wake up in the morning. No need for electrodes attached to the scalp. No need for overnight visits to the sleep lab, no uncomfortable goggles or earphones, no passive concentration required.
If you truly want a better nights sleep, more daytime energy and better mental focus; their compact, low amplitude, relatively low-cost device placed under the mattress is all that is required. It very small and easily portable so can be taken on overnight or extended business trips with ease. It is the only Jet-Lag solution that reliably and routinely works..
In conjunction with the NSF's Sleep Awareness Week and the return of Daylight Savings time the Company has released their version 4.4 device with 2 new sleep programs. Their Sleep on Command™ system now has 4 programs specifically designed and guaranteed to provide better sleep.
To learn more about why you aren't sleeping as well as you used to or for more information about this remarkable technology visit the Company website.
About EarthPulse™ Technologies:
EarthPulse™ Technologies, LLC is a privately held biotechnology and life sciences company specializing in the field of natural sleep, and physical & mental performance enhancement. Clients range from 16 year old top ranked Girls Junior Tennis players, to men and woman well into their 90's; from professional golfers and world champion swimmers, to UFC champions and military Special Forces. The company develops and manufactures in Bangalore, India and has thousands of satisfied clients in 20 countries.