Vesalio Reports Expansion of Commercial Distribution, Additional Published Data on the NeVa™ System for Treating Stroke Patients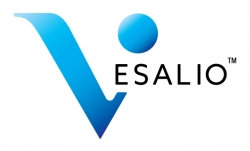 Nashville, TN, June 18, 2018 --(
PR.com
)-- Vesalio announces it has executed multiple exclusive distribution agreements in Europe and now has market coverage in 25 countries for the NeVa Neurothrombectomy System. All channel partners have been trained on the unique features of the NeVa platform and technique that is optimized for capturing all clot types in the first pass. With a successful controlled launch in the EU, Vesalio is now rapidly expanding the distribution network internationally as it moves towards full commercialization.
"Vesalio is very pleased to have attracted a strong group of sales partners that are motivated to promote a technology that is truly different than existing mechanical thrombectomy devices on the market," remarked Steve Rybka, Vesalio's CEO. "The Drop Zone technology, effectively integrated clot pockets, allows NeVa to secure clots within the device. The design of NeVa is effective in capturing all clot types and is proving extremely beneficial in capturing organized or hard clot types."
In a recently published pre-clinical study in The Journal of Neuroradiology, "Experimental Evaluation of the NeVa™ Thrombectomy Device a Novel Stent Retriever Conceived to Improve Efficacy of Organized Clot Removal," NeVa showed a high rate of optimal clot integration and effective clot removal. Specifically, in the challenging large organized clot, NeVa was effective in 60% of the attempts compared to ten of the current market leading stent retrievers that all failed to remove this clot type in the model.
About Vesalio, LLC.
Founded in 2013, Vesalio is a privately held medical device company focused on advancing technology needed to improve outcomes in stroke treatment. The Company's proprietary NeVa™ platform was designed to achieve repeatable and superior clinical outcomes by providing physicians "first pass" success in effectively capturing and retaining a neurovascular clot inside the device.
For further information, visit
www.vesalio.com
or email
info@vesalio.com
. NeVa trademarks and patents are the property of Vesalio.
Contact
Vesalio
William von Brendel
858-335-5790
www.vesalio.com

Contact