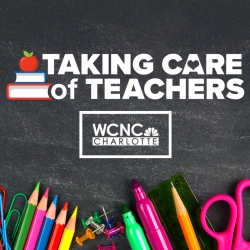 Charlotte, NC, July 25, 2018 --(
PR.com
)-- Charlotte plumbing company, E.R. Plumbing Services has partnered with WSOC and WCNC for three charitable initiatives this summer. Charlotte area citizens are invited to join the company's efforts to improve the community through campaigns aimed at supporting students, schools and teachers.
For the third year in a row, E.R. Plumbing Services is working with WSOC TV to kick off and run the Channel 9 School Tools Drive, encouraging local Charlotteans to donate school supplies to children in need. School supplies can be dropped off at E.R. Plumbing Services' office in Matthews, NC between now and August 26, 2018 or they can be donated at the special kickoff event at the NASCAR Hall of Fame on August 15 between 11:30-1:00. E.R. Plumbing Services will also staff and support the special collection day held at the WSOC TV station on Wednesday, August 22. Donors can drop off school supplies between 10 am and 7 pm at the station, which is located at 1901 North Tryon Street in Charlotte, NC. Donors can also participate through a free pick up of supplies. Learn more about the charitable effort and about ways E.R. Plumbing Services is involved by visiting the
School Tools Drive page of the plumbing company website
.
E.R. Plumbing Services has also teamed up with WSOC TV to award $10,000 to the school of the high school football player of the year through the WSOC High School Football Extra's Big 22 competition. Twenty-two high school football players have been nominated for the award, and voting will be performed by the general public starting September 7, 2018. Voting will continue through the football season, concluding with a winner at the end of the season. The winner's school will receive $10,000.
The Charlotte plumbing company is also partnering with WCNC for the Taking Care of Teachers initiative. After covering the recent teacher demonstrations in Raleigh, WCNC NBC Charlotte is taking action to help equip teachers across the Carolinas with the supplies they need to educate our children.
Through the partnership of E.R. Plumbing Services and Wal-Mart, the Charlotte community can make a difference in our public schools and help teachers. Drop off school supply donations on August 18, 2018 between 9am-2pm at the Walmart located at 3209 Pineville-Matthews Road in Charlotte, NC.
For more information on this and other community service efforts and charitable initiatives, visit the plumbing company website.