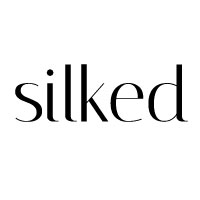 North Hollywood, CA, July 27, 2018 --(
PR.com
)-- At the intersection of necessity-driven innovation and beauty, Silked, a new beauty and bedding brand focused on travel and wellbeing products, launches the Silked Pillow Sleeve and The Satin Traveler Pillow Sleeve.
The Silked Pillow Sleeve is 100% mulberry silk charmeuse on the front and stretch jersey on the back. The Satin Traveler is made from satin charmeuse on the front and stretch jersey on the back. Both feel luxurious to the touch. Plus they keep skin and hair silky smooth, helping to reduce sleep lines, fine wrinkles and bed head. Their open-ended design means one size fits most pillows and they are guaranteed to stay in place all night. What's more, they're hypoallergenic and compact! They come in a travel-ready case that makes traveling with them a breeze.
The concept was the brainchild of founders Phoenix Gonzalez and Sandra McCurdy, who wanted to have a silk pillowcase that would fit any hotel pillow while they traveled. The two created prototypes that they beta tested with women ranging from ages 7 to 50. The test run proved to be successful - sleep lines, crow's feet, skin irritations, and dry, tangled and frizzy hair all started to disappear.
"We didn't invent the pillowcase. We made it better," said Silked co-founder Phoenix Gonzalez. "Comfortable, lightweight and stylish, the pillow sleeve protects and nourishes one's skin and hair while its unique open-ended design makes it easy to slip over any standard, queen or king pillow - a game changer for anyone looking to enhance their beauty sleep regiment at home and on the road."
Unlike silk and satin, cotton is super absorbent. But that means cotton pillowcases rob skin and hair of needed moisture. Cotton's texture also causes more friction than silk and satin, leading to skin irritations and split ends.
HelloBeautiful.com editorial director, Allison McGevna, says, "I was very pleasantly surprised that on my first night of sleeping on the Silked Pillow Sleeve, I didn't wake up looking crazy. So normal did I look that my husband even commented on it, asking me if I had wrapped my hair because it looked so...nice. In my head, I thought to myself, OK this thing is Magic because in the 3 years I've been married, I've never gotten a first-thing-in-the-morning compliment." Read more here: https://hellobeautiful.com/2956628/silked-pillowscarf-review/
The Silked Pillow Sleeve and Satin Traveler will be launching at The Las Vegas Market July 29th-Aug. 1st at the World Market Center 475 S. Grand Central Pkwy Las Vegas, NV 89106. Come by and see us at The Pavillions Tent #1, Booth # P1-3076 in the Gift/Spa Accessories Section. Silked will be taking wholesale orders only.
About Silked:
Silked was founded in April of 2017 in Los Angeles, Calif., by Phoenix Gonzalez and Sandra McCurdy. The company's innovative beauty sleep products, Silked Pillow Sleeve and the Satin Traveler, offer consumers the beauty benefits of silk and satin for skin and hair with the convenience of an open-ended pillowcase design that easily slips over any standard, queen or king pillow, making them perfect for home or travel.
You sleep; Silked does the work!
silked.co