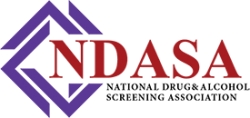 Washington, DC, August 01, 2018 --(
PR.com
)-- The National Drug and Alcohol Screening Association (NDASA) has announced its 2019 Conference and Trade Show will be held at Wyndham Hotel, San Antonio River Walk, Texas, March 26-29, 2019. NDASA is also pleased to announce that the Keynote Speaker for the Conference will be the Honorable William J. Bennett.
William J. Bennett is one of America's most important, influential, and respected voices on cultural, political, and education issues. A native of Brooklyn, New York, Bill Bennett studied philosophy at Williams College (B.A.) and the University of Texas (Ph.D.) and earned a law degree (J.D.) from Harvard. At present he serves as Chairman of Conservative Leaders for Education and is a Senior Advisor to Istation, an education technology company principally serving rural America.
Over the course of his professional life, in education, government and the private sector, Dr. Bennett has succeeded in a trifecta of American institutions. He is an award-winning professor in academia, having taught at Boston University, the University of Texas and Harvard; he is a three-time confirmed executive in the Ronald Reagan and George H.W. Bush administrations including holding two cabinet-level positions, Secretary of Education under Ronald Reagan and the Nation's first Drug Czar under the first President Bush. He was formerly the host of Morning in America, one of the largest national talk shows in the country and is now host of The Bill Bennett Show podcast. He is an official Fox News contributor appearing weekly on some of the nation's highest-rated cable TV shows.
Conference and trade show attendees will include Drug & Alcohol Testing Providers, Laboratories, Drug Test Collectors, Alcohol Testing Technicians, Law Enforcement, Substance Abuse Professionals, Designated Employer Representatives, Device Manufacturers, Government Agencies, Industry Consultants, Human Resource Managers and Safety Managers.
For more information on how to register or exhibit at the 2019 NDASA Conference and Trade Show, please click the following links:
Attendee Registration
Exhibitor Registration
or visit our website at
www.Ndasa.com
"The Voice Of The Nation's Drug And Alcohol Testing Industry"