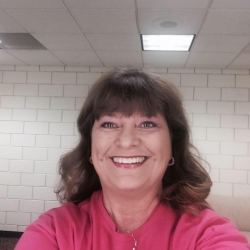 Washougal, WA, August 25, 2018 --(
PR.com
)-- Mary LaFrance of Washougal, Washington has been recognized as a VIP Member for 2018 by Strathmore's Who's Who Worldwide Edition for her outstanding contributions and achievements in the field of education.
About Mary LaFrance
Mary LaFrance has over 26 years of experience in the education field. She is an ASB Technician for the Washougal School District in Washougal, Washington. She oversees school budgets and prepares the annual audits.
Mary is affiliated with the United Coalition for Youth, the United Coalition for Students, S.M.A.R.T. and A.S.C.A.P. Mary also received the "Outstanding Staff Member" for Washougal High School in 2007 for her dedication in organizing several benefits and fundraisers for 16 year-old Ivan Svistun who eventually lost his battle with cancer. She helped raise over $35,000 to pay for Ivan's medical bills, hospital stays, medications and sadly his funeral expenses. Mary received the 2010 Greater St. Helen's League Achievement Award for her outstanding accomplishments in working with the Athletic Director at Washougal High School, where she was the game manager for all home games for every sport and she also sang the National Anthem at most of the home games. In 2012 and 2015, she was chosen to sing our National Anthem for the professional hockey team, the Portland Winter Hawks for their "Pink the Rink" hockey matches, to promote Breast Cancer Awareness at the Moda Center in Portland, OR.
Mary also has taught guitar and voice lessons and has two CDs where she recorded several original songs. The first one recorded in 2009 is "Leap of Faith." Her second CD, "He Awakens Me" recorded in 2015 has downloads available for purchase on Amazon.com, iTunes, YouTube and Spotify. In addition, she is currently completing her first book, "Living with Breast Cancer and Surviving with God." The book tells the personal story of Mary's journey through breast cancer starting in 2005.
Born on February 14, 1958, and the youngest of 12 children, Mary married Leon on June 5, 1985 and they have a daughter, Aliceson. In her spare time, she enjoys all kinds of music, golf, swimming, horseback riding, and the beach.
Mary's mom told her right after Mary's father passed away when Mary was only 15 years old, "The things that don't kill us only make us stronger." - Attributed to Friedrich Nietzsche (in a slightly different form.)
About Strathmore's Who's Who Worldwide
Strathmore's Who's Who Worldwide is an international advertising, networking and publishing company based in Farmingdale, New York. They are proud to be able to satisfy their clients and continue to have repeat clientele due to their longevity and pride in their products and services. The Owners strive to connect business professionals to enhance their contact base and networking capabilities so they can get the acknowledgment and publicity within their industries and beyond. The Strathmore family has been providing these valuable services for over two decades. They target executives and professionals in all industries to be featured in their publication and on-line directory. Industries include business, law, education, healthcare and medicine, fine arts, IT, government, science, real estate, entertainment and many more accomplished fields. Professional profiles are listed in an annual hardcover journal and in a detailed, searchable database on the website www.strww.com.