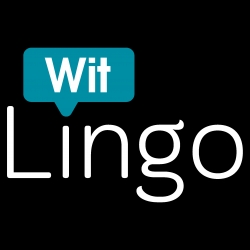 McLean, VA, August 08, 2018 --(
PR.com
)-- Voice First startup, Witlingo and Walrus, a New York City based award winning creative agency, today announced the availability of Sophie Sprout by Sprout Foods on Amazon Alexa and Google Assistant. The companies collaborated on researching, designing and building the voice experience, which works on both Amazon Alexa and Google Assistant. The mealtime assistant features three different modes, each designed to support parents' efforts to get their toddlers to eat healthy foods and to occupy them during meal time with fun, food-centric edutainment. Parents and children simply open the voice experience by asking Amazon Alexa or Google Assistant to launch Sophie Sprout, then verbally select from Mealtime Adventures, Songs, and Eating a Pouch with Sophie.
"Healthy eating means not only eating healthy food, but also developing good, mealtime eating habits," said Val Hope, Director of Integrated Production & Creative Services at Walrus. "We want children to eat mindfully, and we believe that mealtime should be an opportunity where they are meaningfully engaged with their parents while they are eating their food."
Ahmed Bouzid, Founder and CEO of Witlingo, on his part noted that "Our field research leading up to the design of the experience, showed clearly that many of the parents who did use a surface to distract their child and get them to eat, felt guilty and wished they didn't have to do it. And they felt guilty not only because they believed that they were teaching their children bad habits, but also because their child wasn't truly engaged with them as they were engrossed in watching videos, and so felt that they were missing out on an important experience as a result. A voice enabled smart speaker helps with this problem and provides parents with a chance to engage their toddlers much more communally and interactively."
The Sophie Sprout Alexa skill can be found here: https://www.amazon.com/Eat-Sing-with-Sophie-Sprout/dp/B07DYBBSDR
Sophie Sprout on Google Assistant can be found here: https://assistant.google.com/services/a/uid/000000190e6431c0
For more information, contact Ahmed Bouzid at ahmed@witlingo.com or Val Hope at: val@walrusnyc.com
About Witlingo
Witlingo is a McLean, Virginia, based Software as a Service product and solutions company focused on enabling enterprises to deliver highly usable conversations on smart speakers such as the Amazon Echo and Google Home. Among their most notable clients are Meetup, The Motley Fool, AARP and Cooley LLP. For more, visit: www.witlingo.com
About Walrus
Walrus is a New York City based independent, creative advertising agency. Walrus' mission is to change the way the world feels about advertising by filling it with ideas that are smart, funny, and respect people's time and intelligence. For more, visit: www.walrusnyc.com
About Sprout Foods
Sprout® provides premium organic foods and snacks for babies and toddlers that help parents raise healthy, adventurous eaters. With a broad range of choices including only USDA certified organic, non-GMO ingredients and a mix of whole fruits, vegetables and grains, Sprout's products are designed to expand baby's palate beyond sweet and establish a love of nutritious foods early on. Founded in 2008, the independent company is at the forefront of innovation in organic infant nutrition and is committed to re-imagining healthy eating for modern families. For more information, visit http://www.sproutorganicfoods.com.