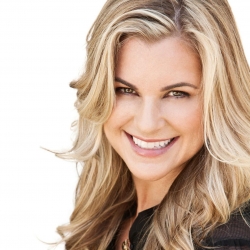 Los Angeles, CA, August 30, 2018 --(
PR.com
)-- Circle4Parents, a virtual village that connects parents with expert coaches and other parents on topic specific parenting issues, announced that Shannon Thompson has joined the company as Chief Marketing Officer, Head of Marketing and Operations. She brings previous experience with three start-up builds, the most recent being as Head of Corporate Brand & Identity at Athene Holding Ltd. There she created and developed the brand, evangelized the story, and helped scale its global growth during multiple acquisitions leading to a successful IPO. Thompson will be responsible for developing and deploying Circle4Parents marketing strategy as well as structuring key operation functions.
"We are thrilled to have Shannon join Circle4Parents. Her experience developing multiple market channels under one company umbrella will be invaluable in our drive to become the industry leader for companies wanting to support parents in the workplace and beyond. Her passion for growing customer-first cultures and her expertise in scaling global business make her a great match for what Circle4Parents needs to accelerate our growth plan," says Circle4Parents CEO, Mary Aggarwal.
"Circle4Parents has a bold vision to bring support to parents in the workplace for both moms and dads. There are so many talented people struggling to balance the demands of the workplace with family responsibilities and desire to be successful in both. Circle4Parents offers that key support. Knowing how significant this need is, I'm excited to help scale this business' growth so that more parents and companies can utilize our service," says Shannon Thompson.
About Circle4Parents
Circle4Parents is a virtual village that connects parents with expert coaches and other parents on topic specific parenting issues. Circle4Parents (C4P) is for all families privately as well as being offered through employee benefits as an extension of parent care to new and expecting parents at the company, including prenatal and postpartum care. Parents can virtually connect with coaches through the C4P's app or website for guidance from pre-pregnancy through parenting teenagers and beyond. C4P's network of experts include certified newborn & postpartum specialists, child development specialists, marriage therapists, career coaches and more to help new parents navigate what often is not covered by medical healthcare providers.
www.circle4parents.com