John Heft of RT New Day to Address Environmental Loss & Protections at CRE.Converge 2018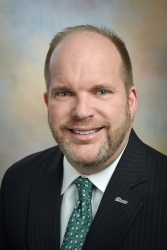 Hamilton, NJ, September 06, 2018 --(
PR.com
)-- John Heft, senior vice president in the National Environmental and Construction Professional Liability Practice at RT New Day, will explore the ways for "Protecting Against Environmental Loss and the Challenges Impacting Commercial Real Estate" at CRE.Converge 2018 hosted by NAIOP (the Commercial Real Estate Development Association) from October 15 - 17 at the Washington Marriott Wardman Park in Washington, DC.
Scheduled for October 16, Heft's presentation will examine the risk management and pollution liability issues surrounding today's real estate transactions and the development of environmentally distressed/contaminated real estate.
"Environmental contamination is a huge liability and a potential deal breaker for commercial real estate developers and investors," explains Heft. "Investors commonly walk from deals impacted by hazardous conditions. The pitfalls range from remediation to litigation.
"Unfortunately, general liability insurance does not typically cover the broad spectrum of potential environmental issues, which can include anything from the inadvertent disturbance of contaminants to the discovery of pre-existing conditions. This session will review these challenges and the methods currently available for helping commercial property owners facilitate transactions, satisfy financial responsibilities and mange operational and legacy environmental risks. We will even detail the means for promoting business continuity, stability and sustainability when confronted with either on- or off-site challenges."
With nearly three decades of environmental underwriting experience, Heft is an expert at developing risk management solutions with major brokerage firms, insurance carriers and environmental consultants representing the chemical, petrochemical, energy, manufacturing, commercial and habitational real estate, universities and healthcare fields.
For more information on CRE.Converge 2018 please visit www.naiop.org/en/Attend/Corporate-Event-List/Conferences/2018-CRE-Converge or contact RT New Day (newday.rtspecialty.com) at 609-298-3516.
About R-T Specialty, LLC
RT New Day, a division of R-T Specialty, LLC, is a specialty resource for agents and brokers, assisting them and their clients find appropriate, high-quality environmental and construction-related professional liability insurance coverages. RT New Day offers agents and brokers single-point access to an ample portfolio of products and services provided by the nation's largest environmental and professional liability insurance providers. In California: R-T Specialty Insurance Services, LLC License #0G97516. For more information please visit newday.rtspecialty.com or call 609-298-3516.
Contact
RT New Day
William Chelak
732-541-2971

Contact