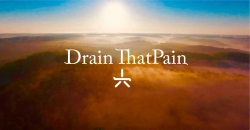 McLean, VA, September 10, 2018 --(
PR.com
)-- A local woman specializing in pain management has been recognized for her talent by the U.K. Founder of Future House Therapy Centre and of "Rapid Pain Elimination Therapy," a brand new cutting edge therapy that helps those suffering from pain to "think their pain away."
Joanna Cameron has worked as a hypnotherapist for 20 years and will be offering complimentary pain elimination residents in support of International Pain Elimination Day, taking place on 14th September 2018.
Joanna Cameron says, "Pain can be such a debilitating condition and I want to help as many local people benefit from my experience as a Hypnotherapist and Pain Management specialist. International Pain Elimination Day will raise money for UNICEF and people will be encouraged to make a small donation for their session with me."
Joanna Cameron explains that "Sessions will last for around 40 minutes and are suitable for those suffering from Chronic Pain issues such as arthritis, sciatica, back and joint problems, old accidents and more. I will be able to show people how to manage pain by using the power of their thought."
The day will take place at 6249 N. Kensington Street and run from 10am to 5pm ECT. Those interested in a session should call 703-725-4940 in the first instance to confirm suitability. Joanna Cameron will also accept Skype and Facebook Messenger video clients.
DrainThatPain.com is a division of TranceLady Productions, Inc.
Email - joannacameron05@gmail.com