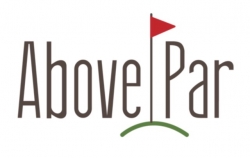 Nashville, TN, September 13, 2018 --(
PR.com
)-- OnPoint Manufacturing, Inc.,an innovative leader in on-demand apparel manufacturing, today announced a partnership with Above Par Ladies Activewear to produce their women's golf skirt activewear line.
Through this cooperative effort, Above Par Ladies Activewear is working closely with OnPoint Manufacturing to provide high-end golf skirts for women in the golfing community while utilizing the innovative on-demand manufacturing solution offered to OnPoint clients. This partnership is the perfect illustration of what the future holds for customized apparel manufacturing.
Above Par Ladies Activewear is a Nashville-based ladies activewear brand that produces colorful, patterned, figure-flattering cotton stretch and nylon/spandex activewear skirts. Although styled as golf skirts, Above Par's activewear collection is versatile for any occasion, ranging from physical activity to social events. In fact, more than 25% of Above Par's customers don't even play golf. The company strives to offer a wide variety of design options in customizable lengths to tailor to any woman's fit and style. Above Par manufactures its skirts locally to guarantee a hands-on approach throughout the entire production process.
"We are excited to be working with Above Par Ladies Activewear to manufacture their golf skirt activewear for women. We are dedicated to building a lasting relationship with Above Par by delivering personalized service and a top-quality product," says J. Kirby Best, Chairman, OnPoint Manufacturing.
"Our main priority is providing versatile, top quality products for our customers. To accomplish this goal we knew that we needed to choose a local manufacturing company to bring our designs to life while maintaining our signature quality," said Carol Stephenson, co-founder of Above Par Ladies Activewear. "Our partnership with OnPoint Manufacturing allows us to be hands-on and helps us deliver the customized product that our clients desire. We are looking forward to great things ahead for Above Par and OnPoint Manufacturing."
About OnPoint Manufacturing, Inc.
OnPoint Manufacturing specializes in Purchase Activated On-Demand Mass Customization of apparel. OnPoint has developed technically advanced manufacturing and distribution solutions for the apparel industry. Our factory model automates and integrates almost every aspect of the manufacturing process from order entry to delivery. The integrated components that are driven by complex software allow OnPoint to manufacture millions of unique SKU's on-demand reducing inventory costs and streamlining the whole supply chain. Founded by Chairman J. Kirby Best, OnPoint maintains a manufacturing facility in Florence, Alabama, with headquarters in Nashville, Tennessee.
Media requests may be directed to OnPoint Manufacturing, Inc. Director of Marketing Christopher Taylor at 615-900-9022 or via email at Chris@onpointmanufacturing.com.
About Above Par Ladies Activewear
Above Par Ladies Activewear was established in 2014 in Nashville, TN by golfing partners, Carol Stephenson and Kim Coakley, who noticed a lack of comfortable, functional, and fashionable activewear skirts on the market. The versatile golf skirts come in cotton stretch and nylon/spandex varieties, and each fabric and pattern is hand-picked, concentrating on the uniqueness of each design. For more information, visit www.aboveparladiesgolf.com.
Contacts
J. Kirby Best, 615.330.2407
Chairman, OnPoint Manufacturing, Inc.
Kirby@onpointmanufacturing.com
Christopher Taylor, 615.900.9022
Director of Marketing, OnPoint Manufacturing, Inc.
Chris@onpointmanufacturing.com
Carol Stephenson, 615.482.7890
Co-Founder, Above Par Ladies Activewear
abovepar.ladiesgolf@gmail.com
Kim Coakley, 615.708.0371
Co-Founder, Above Par Ladies Activewear
abovepar.ladiesgolf@gmail.com