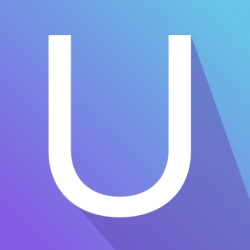 San Francisco, CA, September 14, 2018 --(
PR.com
)-- On Thursday, September 13, category 1 storm Hurricane Florence hit the Carolinas. The storm is expected to cause flooding and damage in North and South Carolina, and the Cajun Navy Relief (https://www.cajunnavyrelief.com) has already sprung into action with their relief efforts.
Ultimatum, Inc. has partnered with Cajun Navy Relief, a nonprofit organization based in Louisiana, to support relief efforts in the Carolinas. Cajun Navy Relief was originally created to help people impacted by the 2016 floods in Louisiana. The organization is made up of volunteers from all walks of life and corners of the United States, and they come together to respond to hurricanes, floods, and other disasters to help those in need.
Cajun Navy Relief is already on the ground in the Carolinas and is fundraising through their
special campaign on Ultimatum
. Anyone can support the relief efforts by creating a pledge on the website, or by using the hashtags #CajunNavy or #CajunNavyRelief on Twitter to activate donations.
The first $100 of donations will be matched by Ultimatum, Inc. and will go towards supporting the relief effort. The donations may be used to purchase supplies like rubber boots, gloves, masks, respirators, and more.
To donate to the Cajun Navy Relief Ultimatum campaign, visit: https://beta.yourultimatum.com/campaigns/23
If you would like more information about Cajun Navy Relief, visit: https://www.cajunnavyrelief.com
About Ultimatum
Ultimatum (https://beta.yourultimatum.com) is a website that empowers customers to take positive action in support of nonprofits, advocacy groups, and more. Community support is activated in real-time and in response to events including social media activity, news, and offline events.
Ultimatum is operated out of San Francisco, California. The company was cofounded by Matthew McCabe and Steve Regester. They are entrepreneurs who bring over a 25 years of experience from companies including Amazon, Whole Foods Market, and Lookout Mobile Security. Their advisors specialize in growing startups, fundraising platforms for nonprofits, product management, and social media marketing.
For all PR inquiries, please contact media@yourultimatum.com