Can't Smell Anything? This Clinical Trial May Give You Hope.
We often take for granted the ability to smell, but people with a diminished sense of smell or who have lost this sense completely know that this ability is linked to our overall quality of life. It is a major contributor to our ability to taste food, and people who lose their sense of smell often lose their appetite. This clinical trial may give them hope.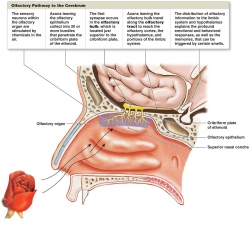 Orange, CA, October 15, 2018 --(
PR.com
)-- The Foundation for Regenerative Medicine (FRM) is pleased to announce a safe and effective regenerative solution to restore the loss of smell.
Restore your sense of smell through a clinical trial with a network of providers
- Simple and Safe
- No drugs required
- Covered by most PPO and Medicare Insurance
Please answer a simple clinical questionnaire to see if you qualify.
There are many causes for anosmia (the loss of smell):
Nasal congestion from a cold, allergy, sinus infection, or poor air quality is the most common cause of anosmia. Other causes of anosmia include:
- Nasal polyps - small noncancerous growths in the nose and sinuses that block the nasal passage
- Injury to the nose and smell nerves from surgery or head trauma
- Exposure to toxic chemicals, such as pesticides or solvents
- Certain medications, including antibiotics, antidepressants, anti-inflammatory medication, heart medications, and others
- Cocaine abuse
- Old age - Like vision and hearing, your sense of smell can become weaker as you age. In fact, one's sense of smell is most keen between the ages of 30 and 60 and begins to decline after age 60
- Certain medical conditions, such as Alzheimer's disease, Parkinson's disease, multiple sclerosis, nutritional deficiencies, congenital conditions, and hormonal disturbances
- Radiation treatment of head and neck cancer
Fostering regenerative medicine is the core goal of FRM. Established in February 2016, FRM has supported stem cell therapies for deserving patients, created sites for virtual and extended reality device evaluations, and established research groups at medical clinics FRM continues to focus on all aspects of the FRM mission: research, education and therapies.
Please visit the FRM web site to learn more: https://www.regenerativefoundation.org/
Contact
Foundation for Regenerative Medicine
Nicole Gann
(888) 712-3123
regenerativefoundation.org

Contact