Speaker Credits Author Alan Roger Currie for Transformation
Aaron D'Souza, an up-and-coming public speaker, recently gave credit to the coaching & influence of Alan Roger Currie for his personal transformation. Currie, who is a Professional Dating Coach and Author of the popular best-seller, "Mode One: Let the Women Know What You're REALLY Thinking," first connected with D'Souza in June 2017 and soon began coaching D'Souza on the art of upfront, specific, straightforwardly honest verbal communication skills with women.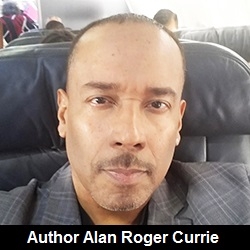 Vancouver, Canada, October 22, 2018 --(
PR.com
)-- Aaron D'Souza, an entrepreneur and up-and-coming public speaker based in Vancouver, BC (Canada), recently delivered a speaking presentation in Vancouver titled, "One Sex Partner for Life... Really?!?" D'Souza's was just one of many speakers who participated in an event known as the "Get Inspired Talks" which was held on Saturday, October 20, 2018 at the Vancouver Convention Centre.
In his presentation, D'Souza mentioned that he has felt challenged with the idea of long-term monogamy and monogamous marriages for at least the last seven years, and has wrestled with the idea of remaining faithfully monogamous to one spouse or one long-term romantic companion indefinitely.
D'Souza also mentioned in his speaking presentation that at least two well-known authors have had a major influence on his personal development: Dr. Christopher Ryan, author of "Sex at Dawn: How We Mate, Why We Stray, and What It Means for Modern Relationships" and Alan Roger Currie, author of "
Mode One: Let the Women Know What You're REALLY Thinking
."
D'Souza credits Dr. Ryan for his vast knowledge and wisdom regarding the pursuit of non-monogamous sexual relationships (both short-term and long-term), and D'Souza gave credit to the personal coaching and consultation sessions he received from Currie regarding the issue of expressing his true (non-monogamous) sexual desires, interests, and intentions to women of interest in a bold, forthright, upfront, and straightforwardly honest manner as quickly as the first five-to-ten minutes of his very first conversation with a woman. In his books, Currie refers to this sort of unconventional verbal communication style as "The Mode One Approach."
After a number of interactions via Email and Skype, Currie finally was able to meet D'Souza in-person during a visit to Vancouver in late July of this year. "Aaron is a quick learner, and he absorbed a lot of my principles, beliefs, and attitudes in a relatively short period of time. The difference in Aaron's conversation style with women between June of last year and July of this year is 180 degrees different. Now, Aaron is not at all afraid to let women know what type of romantic and sexual companionship he is seeking from them in his very first conversation. When I first began working with Aaron, he was not even close to being as straightforwardly honest with women about his short-term and long-term relationship desires and interests as he is now," said Currie, who has been a Book Author since 2006 and a Professional Dating Coach since 2007.
Currie has worked with clients all over the United States, as well as many international countries across the world. "I appreciate Aaron spreading the word of 'The Mode One Approach' to many single heterosexual men in the Vancouver region. I look forward to taking on many new clients and help them improve their interpersonal communication skills. This past summer, Aaron actually helped me work with only my third female client. I appreciated his referral," added Currie.
More about Get Inspired Talks, sponsored by Roger Killen, can be found here:
https://getinspiredtalks.com/speakers/2018-2/
More about Author & Professional Dating Coach Alan Roger Currie can be found here:
https://en.wikipedia.org/wiki/Alan_Roger_Currie
Contact
Mode One Multimedia, Inc.
Alan Roger Currie
1-219-789-1948
http://patreon.com/modeone
Ms. Adrienne Yates (Publicist): 1-614-975-5690

Contact