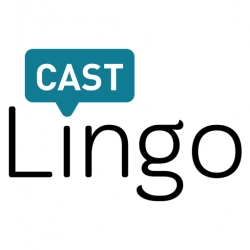 McLean, VA, November 08, 2018 --(
PR.com
)-- Witlingo, a McLean, VA Software as a Service product company focused on enabling individuals and companies of all sizes to deliver highly usable conversations with voice services such as Amazon Alexa, Google Assistant, Microsoft Cortana, and soon on Samsung Bixby, today announced the launch of Castlingo. The Castlingo package is an offering that enables end users to publish conversational voice experiences by using the Castlingo Mobile App, available now on both the iOS and Android mobile platforms.
Acclaimed authors Tim Wendel, Marylee McDonald, Judy Dawn, Amy Collins, Weber State University Dean and Professor David Ferro, and Villanova Professor Brett Frischmann, have all been using Castlingo to share thoughts and ideas about their books and the process of writing and publishing. CEO of Unified Computer Intelligence Corporation and technology blogger Leor Grebler uses Castlingo as a companion cast to his Medium articles.
"I love the ease with which I can share a thought," said Tim Wendel, author of 13 fiction and non-fiction books and writer in residence at Johns Hopkins University. "No painful typing on a flat surface, I just say what's on my mind and it's immediately available on millions of these smart speakers." Marylee MacDonald, on her part, likes that her audience is able to hear the passion in her voice when she discusses the art and craft of writing. "I can pack layers and layers of subtle emotion in seconds of audio that I can't do with text, or even an image or video. There is something uniquely special that focuses the mind on the pure voice of someone speaking to you."
Lisa Brandt, London, Ontario based radio talk show host, media expert and author of "Make the Media Want You," uses Castlingo to share advice with her radio audience and her readers. "It's quick. It's easy. And it lets me be spontaneous," said Ms. Brandt. And with the arrival of Amazon Echo devices in Canada, it's really exciting to be on the cutting edge new media technology like this."
With Castlingo, in addition to listening to audio content on their smart speakers, users are also able to search for audio content by just speaking. For example, if you had heard your favorite author whose skill you have enabled on your Amazon Echo talk about the importance of a novel's first sentence and want to listen to that audio again, simply say, "Alexa, find 'First Sentence'" while the skill is up, and the audio will be found and played back for you.
Bradley Metrock, Executive Producer of the Digital Book World conference which recently took place in Nashville, Tennessee, used Castlingo to post quick updates right from the floor, giving his audience audio glimpses of the mood during the conference. Online video reporter Marc Strassman, another of the earliest users of Castlingo, uses his app and skill to share news and insights on climate change and other current affair issues. You can check out his posts by enabling the Marc on the Air skill for Alexa.
Carolyn Peoples, Service Coordinator at Weinberg Place Senior Living in Baltimore, Maryland, uses Castlingo daily to share information with residents about shuttle schedules, lunch menus, doctor visits, and other special events. Residents who have an Amazon Echo device can easily enable the skill and simply ask, "Alexa, launch The Weinberg Place." "It is a big deal for our residents not only that they can get the information they want by just asking," said Ms. Peoples, "but that they hear it in my voice, the voice of someone they know and trust."
Digital marketers and consultancies with deep expertise in a specific domain can follow the lead of Pragmatic Digital's husband and wife founders, Scot and Susan Westwater, and post regular audios to provide their audiences with valuable highlights from the content they are publishing on their long form podcast and blogs. "We love that we can let our clients and prospects hear our voices," said Susan Westwater, "because voice lets them get an immediate feel for our personality and passion. All they need to say is, 'Alexa, launch Pragmatic Talk' and we are there!"
To find out more about the service, go to:
https://www.castlingo.com
To access the Alexa skills mentioned above, go to: https://www.witlingo.com/castlingodirectory
For more information, contact Witlingo's Brielle Nickoloff at brielle@witlingo.com