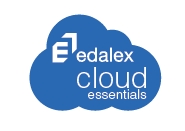 Melbourne, Australia, November 26, 2018 --(
PR.com
)-- Edalex today announced the launch of its latest offering, EdalexCloud Essentials, a solution designed for organisations seeking an easy way to manage learning and training resources.
The solution is based on the openEQUELLA digital repository, a platform that has been widely used by schools, universities, colleges, and corporations worldwide to manage a diverse range of digital assets. Edalex is the world's leading authority on openEQUELLA and is currently responsible for the majority of its development.
EdalexCloud Essentials provides a pre-configured environment for storage of digital assets, together with other key content management functionality and the ability to seamlessly integrate with third party systems such as Moodle, Blackboard, Brightspace and Canvas.
"EdalexCloud Essentials has been designed to assist bridge the gap for organisations that often felt the enterprise openEQUELLA solution was too complex for their needs," said Dan McFadyen, Managing Director of Edalex. "This solution provides an easy to deploy, cost effective and reliable enterprise-grade platform."
The launch of EdalexCloud Essentials leverages the evolution of the company's hosting solutions. Building on Edalex's experience in hosting large-scale deployments of the class-leading digital repository, openEQUELLA, EdalexCloud will provide flexible hosting solutions for organisations of all shapes and sizes.
"We've been using Edalex hosting for 3 years now. We have been very impressed with their expert technical advice and the responsiveness of their support team," said Francis Ramirez, eLearning Advisor, Australian Catholic University. "EdalexCloud will surely impress newcomers into openEQUELLA, too!"
More information about EdalexCloud Essentials can be found at
www.edalex.com/essentials
.
About Edalex
Edalex delivers a range of services for the education and training sectors. With deep expertise in the educational technology sector, and strong engagement with local educational institutions, Edalex delivers proven results for both clients and partners. Edalex is an official services and support provider for the open-source repository openEQUELLA, and is also a reseller and support partner for both the analytics-driven student communication platform, Full Measure Education, and Interfolio's Faculty Information System. Find out more at edalex.com.