Distance Learning Systems Bolsters College Partnership Program by Adding Indiana Wesleyan University
Distance Learning Systems and Indiana Wesleyan University partner to provide aspiring nurses with a flexible and affordable option to obtaining a Bachelor of Science In Nursing.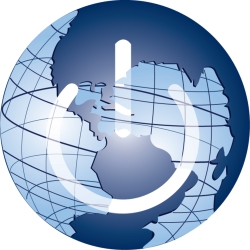 Indianapolis, IN, December 12, 2018 --(
PR.com
)-- Distance Learning Systems (www.dlsii.com) announced today that Indiana Wesleyan University (www.indwes.edu) has partnered with Distance Learning Systems and joined its network of regionally accredited institutions.
This partnership provides a flexible and affordable online alternative for students interested in earning a Bachelor of Science in Nursing from Indiana Wesleyan University. The program provides a unique online platform provided by Distance Learning Systems that includes accelerated courses that save students both time and money. This partnership provides a means by which any RN aspiring to earn a BSN degree may do so simply by completing online college level-courses through Distance Learning Systems and apply those credits toward their BSN from Indiana Wesleyan University.
Indiana Wesleyan University has evaluated and approved 15 DLSI courses (a total of 41 credits) as eligible for transfer into the RN to BSN program offered by Indiana Wesleyan University.
"We believe today's college student deserves a more affordable, accelerated option for degree completion, and that's what Distance Learning System provides," said Dave Christy, President of Distance Learning Systems. "Our partnership with this regionally accredited university makes available exciting degree benefiting the student population we serve."
Distance Learning Systems offers a high-quality, low-cost path for RNs to earn their BSN degree. Courses are completed 100% online with all the benefits of a traditional classroom and the convenience of a flexible self-paced program. This is truly a hybrid program for students who cannot attend class on campus, but require the same level of support available in a traditional campus based program. The DLSI program provides college-level courses that allow individuals to earn transferrable college credits through competency-based learning. Each college-level course is instructor-led, live or recorded, and requires taking only 1 class per week.
Distance Learning System courses are recognized by ACE, The American Council on Education's College Credit Recommendation Service. Distance Learning Systems is accredited by ASIC and maintains a long standing A+ BBB rating, and has saved students over $200,000,000.00 in tuition and fees. Their program boats a 97% national average pass rate.
About Distance Learning Systems
Based on its 97% National Pass Rate, Distance Learning Systems, headquartered in Greenwood, Indiana, is believed by many to offer the nation's most effective online learning platform. Distance Learning Systems (DLSII), currently serves over 10,000 clients nationwide with customizable, structured, instructor – led online classes. Students will rapidly complete multiple college level courses recognized by Indiana Wesleyan University. 2,000 additional U.S. institutions of higher learning also recognize and accept ACE course credits. NOTE: The decision to accept specific credit recommendations is at the sole discretion of each college or university; however specific credit transfers between DLSII and Indiana Wesleyan University have been established. For more information visit: www.dlsii.com, call toll free 1-888-955-3276, or email intake@dlsii.com.
About Indiana Wesleyan University
Indiana Wesleyan University (IWU) is a Christian comprehensive university of The Wesleyan Church that is committed to global liberal arts and professional education. The university system includes IWU-Marion, where about 3,000 students are enrolled in traditional programs on the main campus in Marion, Ind.; IWU-National and Global, which includes more than 10,000 adult learners throughout the world who study online or at 15 education centers in Indiana, Kentucky and Ohio; and Wesley Seminary at Indiana Wesleyan University, which offers a practical and student-centered approach for busy, working ministers. IWU's DeVoe School of Business, the School of Nursing, the School of Health Sciences, the School of Educational Leadership, the School of Service and Leadership, and the Division of Liberal Arts are all housed within the National and Global campus. More information is available at www.indwes.edu.
Contact
Distance Learning Systems
Andrea Christy
1-888-955-3276
http://www.dlsii.com

Contact