Winning for Portable Gunshot Detection; Silicon Valley's V5 Systems Nabs 2018 IoT Integration Award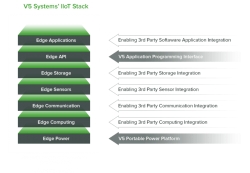 Fremont, CA, December 18, 2018 --(
PR.com
)-- Implementing gunshot detection technology quickly in the outdoors is one of V5 Systems' key offerings, running on its self-powered, portable edge-computing platform. Fittingly, its OnSound Acoustic Gunshot Detection technology won Sales Security & Integration Magazine's 2018 Internet of Things (IoT) Integration Award based on its ability to collect, analyze and relay the source of gunfire within seconds.
This technology has been adopted by many communities, law enforcement agencies, higher education campuses and has made an immediate impact, as recognized by:
- Detectives from a prominent Bay Area police department who used it to capture a serial shooter who fired at moving vehicles over a four-month period. Without any city-owned cameras nearby to capture video evidence or eye witnesses, they utilized portable OnSound Acoustic Gunshot Detection along with OnSight Portable Surveillance Units, which they were able to relocate as needed to catch the shooter. Read full case study here:
A Modern Detective Story
- A Silicon Valley city in California, where officers efficiently caught two felons who had committed crimes in multiple jurisdictions. They required a solution that could be quickly deployed to capture evidence and could be easily relocated without putting officers is harm's way. V5 Systems technology captured evidence that assisted officers in removing criminals from the streets to ensure the safety of the community. Read full case study here:
Campbell PD Case Study
As urgent security threats grow, customers increasingly seek 24/7 protection for their assets, including areas in outdoor locations that cannot be easily covered with traditional systems. Key integrators are incorporating, not only V5 Systems' OnSound Acoustic Gunshot Detection but adding other solutions; V5 Systems offers on its self-powered platform to combat gun violence including:
- Video surveillance for situational awareness
- Video surveillance with analytics to detect objects of interest in real-time
- License plate reading
These intelligent, self-powered devices work together to share and relay meaningful information in real-time. This connectedness is a manifestation of the Industrial IoT, enabling municipalities to expand security throughout their cities with accurate and intelligent data-aggregation. V5 Systems' end-to-end solution allows this to happen quickly as portable devices can be deployed in under 30 minutes in any outdoor environment.
The image below provides a visual of the different layers comprising the V5 Systems technology platform, creating a complete Industrial IoT stack. V5 Systems uses this platform to bring security-based solutions to the market, enabling integrators to offer turnkey solutions to their customers while empowering them to connect their own software and hardware applications as needed.
"This unique product is not only easy to deploy and effective, but also offers integrators a golden expansion opportunity into a growing segment of the industry," said Scott Goldfine, Editor-in-Chief, Sales Security & Integration Magazine. "[V5 Systems'] technology is quite impressive and is part of an exciting wave of products that enable integrators to deliver solutions that are not just of deterrence or forensic value but actually aid in the prevention and response to crime- and terror-based incidents."
Winning entries were chosen by a diverse panel of industry professionals, including prosumers, editors, consultants and integrators in the IT, security, commercial AV and home automation fields.
V5 Systems is a recognized thought leader in self-powered edge computing solutions, earning 17 awards across its product offerings in the last 2 years attracting high-profile partnerships from leaders in the Industrial IoT industry, including Dell EMC, Oracle, Synnex and Arrow Electronics.
"We are grateful for this public recognition of the flexibility of our products so that more people can be protected," said Steve Yung, CEO of V5 Systems. "No matter the situation or locale, our units give security personnel the virtual ability to be there. Safety is priceless to them...and to every person working at V5 Systems."
About V5 Systems:
V5 Systems is a California-based technology company that delivers a next-generation portable edge computing platform for Industrial IoT applications with cutting-edge wireless, self-powered solutions. V5 develops and optimizes all software and AI analytics to run at the edge, instrumental to delivering real-time information to its public, commercial, and industrial users. Its patented technology delivers both turnkey video surveillance and gunshot detection, while the computing platform itself can act as a host for third-party hardware and software integration. V5 is focused on building an ecosystem of partners who share a vision of portable intelligent security, command and control of outdoor operations, with a commitment to customer service, and a focus on device interoperability.
Contact Information:
Website
www.v5systems.us
Phone 510.573.3346
Email pr@v5systems.us
Contact
V5 Systems
Nancy Bedwan
510.573.3346
www.v5systems.us

Contact
Multimedia
Word version of press release