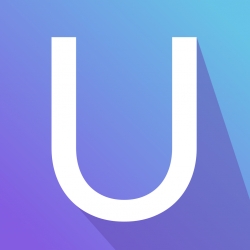 San Francisco, CA, December 19, 2018 --(
PR.com
)-- According to the U.S. Department of Veterans Affairs, as many as 3.9 million veterans in 2018 are suffering from PTSD. An estimated 20% of Iraq and Afghanistan Conflict Veterans, up to 10% of Gulf War Veterans, and up to 30% of Vietnam War Veterans have experienced PTSD. To support veterans in getting the care they need and deserve, Veteran's Ananda, a New York based nonprofit, has partnered with Ultimatum Inc. and
StrainConnect
.
The public is invited to support U.S. veterans in having safe access to medical cannabis for PTSD symptoms and can participate in the joint initiative in two ways:
1. Use the hashtag #VeteransAnanda on Twitter and, as a sponsor, StrainConnect will donate $1 per tweet, up to $250.
2. Become a donor by visiting the
Ultimatum campaign page for Veteran's Ananda
. Donors increase the positive impact of every tweet.
Sarah Stenuf, U.S. Army Veteran and founder of Veteran's Ananda, personally experienced PTSD post-Afghanistan deployment. She attempted to ease her symptoms through the use of drugs and alcohol before seeking medical treatment, where she was then prescribed 13 different medications. Exhausted and frustrated by years of ineffective treatment, she turned to cannabis and found it to be effective in alleviating her PTSD symptoms.
Research studies support Stenuf's experience. A study in New Mexico found a greater than 75% reduction in CAPS (Clinician Administered Post-Traumatic Scale) symptom scores when patients were using cannabis. In another study, not a single adverse event was reported.
Stenuf has partnered with StrainConnect and Ultimatum to spread awareness about the use of medical cannabis in alleviating PTSD and advocating for easier access for veterans to this life-changing alternative. StrainConnect has made a generous donation to support this initiative and invites the public to join them in supporting medical cannabis access for veterans.
Rachael Maddison, founder and CEO of StrainConnect, explains why they support Veteran's Ananda: "Our vets have honorably served our country and have seen and experienced the worst of the worst. Studies around the use of CBD and cannabis to assist with PTSD symptoms is astounding and illustrates that we need to decriminalize its usage. Improving safe and legal access to this natural plant could very well slash the opioid epidemic, while simultaneously assisting our veterans in their time of need. Veteran's Ananda is taking a bold step forward with their one-of-a-kind facilities to support our vets, and the StrainConnect family wholeheartedly supports their efforts."
To learn more about the campaign and make a donation, visit: http://bit.ly/vetsananda
About StrainConnect
StrainConnect is a bioscience-backed web app that provides consumers with quality and safe CBD and cannabis product recommendations using lab data, by simply completing a quick, 3-minute questionnaire. As the Cannabis Financial Network recently mentioned in their feature, "The revolutionary platform is already changing the lives of patients across the US." Find your perfect CBD product at
https://www.strainconnect.com
About Ultimatum
Ultimatum (https://beta.yourultimatum.com) is a website that empowers people to take action on the issues they care about and support nonprofits at the same time. Community support is activated real-time in response to events including social media activity, news, and offline events.
For all PR inquiries, please contact media@yourultimatum.com
Links and References
U.S. Department of Veterans Affairs: https://www.va.gov
Veteran's Ananda: https://veteransananda.org/
StrainConnect: https://www.strainconnect.com/
StrainConnect CFN article: http://www.cannabisfn.com/cfn-exclusive-interview-with-rachael-maddison-founder-and-ceo-of-strainconnect/
Study on cannabis and PTSD: https://www.ncbi.nlm.nih.gov/pubmed/24830188