Direct Source Wealth Announces Acquisition and Sale Recap for 2018; A Great Year for Investors
Direct Source Wealth makes giant strides in 2018.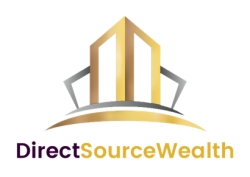 Cabo Rojo, PR, December 23, 2018 --(
PR.com
)-- Direct Source Wealth is announcing their acquisition and sale recap for 2018. Beginning in January 2018, Direct Source Wealth finalized the sale of Paradise Vista Apartments - a 352-unit residential apartment complex located in Glendale, Arizona. Paradise Vista produced more than a 25% return to investors in just under a year and half. Shortly after the sale of Paradise Vista, the company, alongside its investors, acquired Laredo House Apartments in Aurora, Colorado, which includes 100 residential units currently undergoing value-add improvements. By late summer, another acquisition just outside Phoenix, Arizona - Albany Village Apartments closed, which includes 98 senior living residential units. Albany Village Apartments is currently operating near maximum occupancy. To wrap up the year, the company sold Palm Aire Apartments, a 186-unit apartment complex in Phoenix, AZ which produced more than a 15% return to investors in less than a year and half.
Direct Source Wealth is in the business of helping improve communities while also assisting accredited investors who prefer to build wealth using real estate as an investment vehicle. Previously purchased Direct Source Wealth projects include a 315-unit apartment building in Dayton, OH, a land development project in Denver, CO and a 30-unit vacation rental complex in Puerto Rico. Founder and CEO Kira Golden says "We are excited to report a very successful year for our investors and we're very optimistic about what 2019 has in store."
If you are an accredited investor looking to expand your real estate portfolio, you might consider using a syndication model as part of overall investment strategy. Kira Golden and the Direct Source Wealth Team will handle all aspects of property selection, market selection, real estate underwriting, and the day-to-day decision making that often take up investors' time and profits. Visit
www.directsourcewealth.com
for more information.
Direct Source Wealth is a real estate investing firm best known for helping investors create generational wealth while achieving personal financial goals and Time Freedom along the way. The company's mission is to bring institutional-grade investment opportunities to accredited investors. The investments developed by Direct Source Wealth are speculative in nature and entail significant risks. Past performance is not a guarantee of future returns.
Contact
Direct Source Wealth
Dave Grimm
602-290-1469
directsourcewealth.com

Contact