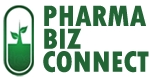 Panchkula, India, January 04, 2019 --(
PR.com
)-- PharmaBizConnect, a new age advertisement solution for the pharmaceutical industry, connects service providers with service seekers in a big way. Pharma Service seekers like
PCD Pharma
Distributors can log in any time of the day for free and connect with service providers including franchise and manufacturers and fulfill their needs. Director, Rajneesh Gupta, while speaking in F.O.P.E (Federation of Pharmaceutical Entrepreneur), addressed this new concept which has created waves in the industry. Pharma SME segments are getting real benefits through this medium. There are more than 200+ Pharma PCD companies, 100+ Pharma Contract manufacturers and 50+ Ayurvedic, Herbal Companies; all these companies register their Products, Services, and Specialities on their Microsite which is then visible to pharmaceutical service seekers. They can go through all the details of these companies and send in their specific requirements. Contact details can be exchanged through SMS and email so they can then be discussed and negotiated. PCD Pharma companies and/or Ethical Pharma Marketing companies can get the best rates and Exhibitors like
Pharma Franchise
and Third Party Contract Manufacturers can obtain business enquiries and in turn business. They need not travel or visit any place, all is handled online and via the convenience of their home or office.
There are more than 10,000+ products registered with PharmaBizConnect, the range of products includes General products, Anti cold, Neuro-Psychiatric range, Cardiac Diabetic range, Gynecology, Pediatric, E.N.T. products, Ophthalmology, Ayurvedic, Herbal, Neutraceutical, and Speciality products like Oncology and Cosmetology.
PharmaBizConnect.com is a pharma search engine which has been successfully operational for the last five years. Top PCD Pharma Companies including Pharma Contract manufacturers dealing in Injectables, Pharmaceutical Tablets, Capsules, Betalectum and Non Beta lectum products are also registered.
PharmaBizConnect is a venture of N.E.W.S. Pharma Pvt. Ltd.