Special Event: Charlotte Autism Conference with Dr. Jed Baker - February 15, 2019
Future Horizons will be hosting the Charlotte Autism Conference with Dr. Jed Baker - February 21, 2019.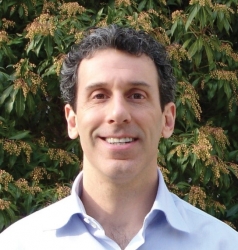 Charlotte, NC, January 04, 2019 --(
PR.com
)-- Join Dr. Jed Baker and two great speakers for this special event in Charlotte, NC on February 15, 2019. This conference will include appearances by sensory strategist Carol Kranowitz, MA, and The Pocket Occupational Therapist Cara Koscinski.
Dr. Jed Baker, Ph.D., author of the best-selling The Social Skills Picture Book series, will be focusing on the subject of managing anxiety and frustration in children, teens, and caregivers. Jed has made high-profile appearances on numerous television shows include ABC World News, Nightline, Fox News, The CBS Early Show, and the Discovery Health Channel.
Carol Kranowitz, MA, offers sensory strategies that are applauded not only in the United States, but also around the world. She has developed a purposeful, "In-Sync" approach that integrates sensory-motor activities into everyday life at home and school. Her book, "The Out-of-Sync Child" has sold over 1,000,000 copies.
Cara Koscinski has her Master's degree in Occupational Therapy and she currently provides occupational therapy services, advocacy, and consultations as The Pocket Occupational Therapist. She specializes in autism, Sensory Processing Disorder, behavior, and social skills training.
Be a part of the event and tag your experience. #autismconinfo
About the Venue:
Great Wolf Lodge – Charlotte / Concord
White Pine Ballroom.
10175 Weddington Road
Concord, NC 28027
Contact
Future Horizons, Inc.
Rebecca Kanney
817.277.0727
https://www.fhautism.com/

Contact