Addigy Predicts Increasing Demand for Apple Device Management in 2019 as Apple Deployments in the Enterprise Grow
Company Helps Administrators Take Control of Apple Device Management with Powerful, Cloud-Based Platform.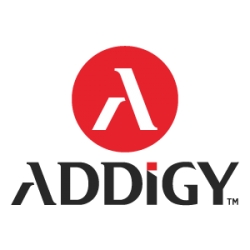 Miami, FL, January 24, 2019 --(
PR.com
)-- Addigy, a leading provider of cloud-based Apple device management software, today forecast greater demand for cloud-based Apple computing device management as interest in these systems grows across enterprises globally. With increased deployments of these systems in the enterprise, the need for comprehensive management solutions will necessarily rise to support overall system management.[1]
According to Gene Munster, Managing Partner, Loop Ventures, "At the latest Apple event in October of last year, the MacBook Air and Mac Mini were announced. This has introduced systems with a lower price point to stay within IT budgets while offering the same high value features. These computers are built to compete in the PC market from both a price and specifications standpoint which will attract business customers who will also require management systems to runs these devices within an organization."
"The purchasing qualifiers of Apple computing solutions are now equivalent to PCs in many respects and CIOs are taking notice," said Jason Dettbarn, CEO, Addigy. "The industry-wide lowering of costs alongside the gains in management efficiency make properly managed Apple devices competitively advantageous. Addigy is playing a significant role in making this a reality for businesses for more efficient operations."
"Apple's new systems have touch ID and Apple's IOS devices have facial recognition for best-in-class access control, making them a very viable option for use in the enterprise," added Munster. "Add to this the company's High Sierra and Mojave macOS security updates and these devices are positioned well for more secure computing environments. Apple's pricing profile for the MacBook Air and Mac Mini also makes them affordable for those replacing some or all of their PCs for Apple. It's game on as Apple prepares to compete more effectively in the lucrative business market."
Addigy's full-stack cloud-based Apple Device Management platform allows for centralized management of distributed MacOS/iOS computing environments. The solution provides 24x7x365 oversight of Apple devices to ensure systems are secure, up-to-date and running at the highest levels of efficiency. IT administrators can thoroughly audit all MacOS/iOS assets quickly and without server setup to identify which OS versions and applications are installed, and whether updates have been applied to all machines on the network.
Addigy Apple Device Management Platform -- Free Trial
A free trial of the Addigy Apple Device Management Platform is available at https://www.addigy.com/#signup-form.
Tweet This: More Affordable, Secure Apple Computers to Drive Enterprise Demand for Apple Device Management in 2019 - https://bit.ly/2Bu9DCX
Resources:
- Visit Addigy on Owler at https://www.owler.com/company/addigy
- Register with Addigy Today to Receive the Software: https://prod.addigy.com/signup
- Follow Addigy on Twitter at: http://www.twitter.com/addigy
- Visit Addigy online at: http://www.addigy.com
About Addigy
Addigy helps system administrators take control of their IT environments with the industry's most comprehensive cloud-based platform for Unified Apple Device Management. Addigy simplifies and streamlines the IT management of Apple devices with asset management, monitoring, reporting, remote command execution, customer and user management, real-time communications, and more. Contact Addigy at +1 305-330-6677 or visit www.addigy.com.
Contact Addigy
Call +1 305-330-6677 or email sales@addigy.com
[1] Computerworld, Apple in 2019: Expect more focus on enterprise identity, device ownership, December 24, 2018
Contact
Joe Austin
818-332-6166

Contact