Depression2Extinction Hosting 50 Day U.S. Expedition to Build Community Beyond Depression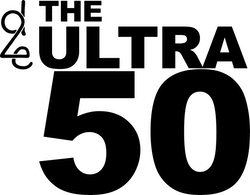 Austin, TX, January 26, 2019 --(
PR.com
)-- Depression2Extinction (d2e), a non-profit on a mission to eliminate the stigma of depression and anxiety disorders through movement, mindfulness, & human connection, announced today Founder, Jeff Jackson's, Ultra 50 Expedition. The Expedition includes running an Ultra Marathon of 50K or longer, in all 50 U.S. States, in 50 consecutive days. A feat that has yet to be accomplished.
Starting on May 1, 2019, Mental Health Awareness Month, JJ (Jeff Jackson) and the d2e team are setting off to complete The Ultra 50 Expedition in order to bring greater awareness to the stigma behind depression and anxiety. This expedition is an opportunity to bring awareness to this stigma and share with students, teachers, and parents the simple, yet profound tools to help better understand their emotions. With d2e's primary tool, The Check-in Process, thousands of people across the country have received support and connection. The Ultra 50 Expedition will help bring our community together in order to build more leaders of change.
As Coach JJ and the d2e team enter each of the 50 U.S. States, they will highlight a community member and help tell their positive mental health story. Community is a large goal and focus for d2e. Community member, Elina, stated, "d2e is a family to me. A place and people that I can turn to whenever at my worst and best! I am new to this group and support, but a few times that I turned for support, within minutes I had all the love and help I needed." She continued, "I am so glad to be a part of this family! When friends don't answer your call, too busy with their lives, you have the d2e family! Best part is: no meds, no doctors, no judgement, just love and support."
"Five years ago I was depressed, suffering from severe panic attacks, significantly overweight, smoking two packs of cigarettes (or more) per day, and hiding (both literally and figuratively) in a bottle of whiskey and Vicodin most nights," commented Coach JJ. "I made some significant changes, focusing on my physical and mental health and ultimately turned to running and then developed the Check-in Process. Mid 2018 we were trying to think of an awareness campaign to help so many others struggling with depression and anxiety and it hit me, 'I'll run 50 Ultra Marathons, in all 50 States, in 50 consecutive days...it's never been done'."
The Ultra 50 Expedition is a sponsored event where Coach JJ will run 50K or longer in all 50 states, in 50 consecutive days. As an average, everyday athlete this will be an enormous undertaking. To learn more, inquire about sponsorship opportunities, and find other ways to support this mission and expedition, go to www.ultra50.org or visit their social media channels on Facebook, Twitter, Instagram.
About Depression2Extinction:
Depression2Extinction is a 501(c)(3) charitable organization with a commitment to eliminate the stigma of depression and anxiety disorders. We're are proactively in providing students, teachers, & parents with the tools necessary to better understand their emotions and more easily connect with themselves and others. We believe that through movement, mindfulness, & human connection the world can combat the core issues around depression and anxiety, offering more tools for a positive approach to mental health. Join the larger mission and help eliminate the stigma of depression and anxiety disorders. For more information, or to book your "People on Purpose: A Lesson in Compassionate Leadership" school or community training, please visit www.depression2extinction.org. Also visit us on Facebook, Twitter, and Instagram.
Contact
depression2extinction
Luke Frazier
512-590-2707
www.depression2extinction.org

Contact