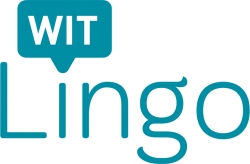 McLean, VA, February 06, 2019 --(
PR.com
)-- Witlingo, a McLean, VA Software as a Service product company focused on enabling enterprises to deliver highly usable conversations with voice services such as Amazon Alexa and Google Assistant, today announced the general availability of Buildlingo, a patent-pending based offering that enables businesses and organizations to publish conversational voice experiences used for customer care and digital marketing by using the Buildlingo Mobile App, available on both the iOS and Android mobile platforms.
"The rapid mainstream adoption of smart speakers such as the Amazon Echo and Google Home is placing audio front and center as a channel for consuming information," said Ahmed Bouzid, Founder and CEO of Witlingo. "Line Managers in Customer Care and Digital Marketing, for instance, have a whole new channel available to them now to engage their customers and potential buyers," Mr. Bouzid continued. "But the challenge so far to embracing this channel by busy managers has been a combination of the expense incurred in launching such voice experiences and the disruption and complexity currently encountered in publishing and maintaining them. What we are doing with Buildlingo is enabling a business function leader to easily buy, launch and maintain a voice experience with the ease and the simplicity of creating and maintaining any of the SaaS services they are using for their business functions, such as Zendesk for customer care and Salesforce.com for sales automation."
In addition to enabling the easy creation of content by just recording and posting audio from the Buildlingo mobile app, Buildlingo also enables clients to log into a web portal to review analytics about the skill or action as well as obtain insight about what customers are asking for and how the Alexa skill or Google action is responding to customer requests. Clients are also able to issue outbound notifications from their web portal through a simple form within the portal.
Customer Care
Roqos, Inc., a Tysons, Virginia, based cybersecurity solution provider that focuses on intrusion prevention, internet access control and VPN solutions for the residential, SMB and service provider markets, has used Buildlingo to publish an Alexa skill and a Google action that enables users of Roqos to simply ask basic questions about the company's products and services and receive answers spoken back to them in the voice of Roqos customer care staff. "75% of my support calls are about a dozen questions or so that can be easily answered by Alexa or Google," Mr. Sezen Uysal, CEO of Roqos, said. "So all that my team has had to do is to record answers to these questions, publish them on the Buildlingo platform, and my customers are now able to simply ask the Roqos Alexa skill for Alexa and get answer spoken back to them."
Digital Marketing
Sue Kennedy, Director of Public Relations EvansHardy+Young, a Marketing and PR agency with deep expertise in Food & CPG, Wine & Spirits, Restaurants, and Casino Resorts, launched an Alexa skill and Google action for the the Idaho Potato Commission. "The ability to add content on the fly, by just recording it and having it be available as an answer to a question is empowering," Ms. Kennedy said. "We also love the fact that we can log into our Witlingo web portal and see what users are asking so that we can ensure that we are providing answers to questions that we may have initially missed."
Schools
Robert Namin, Co-Founder and CEO at VoiceEducation, is partnering with Witlingo to help schools launch Alexa skills so that parents and students are up to date on the latest school announcements. "The ease of just recording audio content from your phone to announce the time and place of the next girl's basketball game," said Mr. Namin, "or to let parents and students know that school is opening two hours late, removes that layer of friction that has kept schools away from adding Alexa as a new channel in a serious way. Now, any member of the staff can update the content of their skill on their own, with no need for a developer or a person from the IT helpdesk."
Publishing Houses
John Fleming, founder and CEO of Publishr.cloud, a sales and marketing platform for authors and publishers, is using Buildlingo to add voice to his clients' customer book discovery and shopping experiences. "Publishing has always been about storytelling. The dramatic growth of audiobooks has demonstrated this. Our partnership with Witlingo will enable our clients to create compelling, voice-centric customer journeys," said Fleming. One such client is Dreamspinner Press, an international full-service publisher of gay romance. Lynn West, Editor in Chief, said, "Dreamspinner Press is excited to work with Buildlingo to design and implement voice searches to make our gay romantic fiction accessible for a widespread audience through Alexa. Dreamspinner skills will include listing newly released titles, limited-time-only sales, and behind the scenes specials like author interviews and bonus content."
Conferences and Events
Buildlingo was also used by the Voice Summit and Voice First FM, to enable users to obtain information about their upcoming respective conferences. "We had our skill up and published in literally two days," said Pete Erickson, Founder, CEO of Modev and Producer of The Voice Summit conference, coming up July 22-26 in Newark, NJ. "Users now can just say, 'Alexa, launch Voice Summit Guide' and ask about the venue, the panels, how to register, and much more," added Mr. Erickson.
Bradley Metrock, CEO of Score Publishing and executive producer of the just-completed Alexa Conference in Chattanooga, TN, likes the flexibility of the tool. "Launching an event is an ongoing process that require a million things to happen. We are constantly updating new information and so being able to just whip out my phone and record new content that is immediately available for anyone who is using our skill is really the only viable way to enable us to deliver content that is aimed for the voice interface."
To find out more about the service, go to: https://www.witlingo.com/buidlingo
For more information, contact Witlingo's Brielle Nickoloff at brielle@witlingo.com