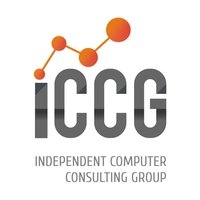 Noida, India, February 07, 2019 --(
PR.com
)-- Independent Computer Consulting Group (ICCG), a Global Information Technology Solutions Provider for the Enterprise and Infor Gold Channel Partner announced today that, they will be Diamond Level Joint Sponsors of the 4th Anniversary celebration of the CIO KLUB Coimbatore Chapter. This event will take place on Saturday, March 23, 2019 at The Residency Towers, Coimbatore and will be attended by the members of CIO KLUB Coimbatore chapter, representatives from other chapters across India, governing body members of CIO KLUB and other invitees from the IT fraternity in & around Coimbatore.
"I'm honored to be leading the ICCG presentation efforts and share our deep industry experience with Infor M3, Infor LN and PLM solutions implementations," said Shiv Kaushik, Founder/CEO of ICCG. "Digital transformation is impacting all manufacturing and distribution businesses. Keeping up with the pace of change, businesses need an agile and modern ERP solution that is flexible enough to handle both the opportunities and challenges they face. During our presentation we'll present some important case studies demonstrating how we helped our customers address these challenges."
The CIO KLUB has grown truly national with eight working chapters in India's most strategic cities (Mumbai, Delhi, Bangalore, Pune, Chennai, Kolkata, Hyderabad and Coimbatore) and is the largest association of CIOs in India with membership limited to IT Heads, CIOs, CTOs and CISOs of enterprises. It is run by CIOs for CIOs with the key objectives being to share experience, enhance knowledge, and explore better business solutions by leveraging the collective wisdom of large number of registered member CIOs.
About CIO KLUB
CIO KLUB is a non-profit and the largest Association of Chief Information Officers in India. CIO KLUB has grown truly national with eight working chapters in India's most strategic cities (Mumbai, Delhi-NCR, Bangalore, Pune, Chennai, Coimbatore, Hyderabad and Kolkata). From a humble beginning in Mumbai with less than 30 members, CIO KLUB currently has 1200+ members across India. The primary objective is to drive the business benefit to the organizations of the Member CIOs and also help CIOs in their professional growth as effective leaders. The KLUB also encourages entrepreneurial spirit by providing a platform for sharing and generating innovative ideas in the larger interest of the community.
About Infor
Infor is a global leader in business cloud software specialized by industry. With 17,300 employees and over 68,000 customers in more than 170 countries, Infor software is designed for progress. Infor delivers industry-leading functionality for the general manufacturing, automotive, textiles and fashion, chemicals, distribution, equipment rental, and food and beverage industries. Infor's enterprise solutions offers ultimate flexibility in operations, technology, and scale, be it single and multi-company organizations, multi-site, multi-currency and empowers your organization to adapt to changing business needs.
About Independent Computer Consulting Group (ICCG)
Independent Computer Consulting Group (ICCG) is a Global Information Technology Solutions Provider for the Enterprise. Since 1988, ICCG has been providing innovative information technology solutions, always with an eye on the changing market and technological horizon. ICCG offers complete application and IT infrastructure services and support to meet key business needs, and long-time global customers continue to rely on ICCG to satisfy their diverse and growing business needs. ICCG is dedicated to helping customers bridge their gap between ERP and SCM technologies and business problems to deliver greater value from their technology investments. ICCG's functional and technology expertise spans Enterprise Resource Planning (ERP), Supply Chain Management (SCM), Warehouse Management Solutions (WMS) Product Life Cycle Management (PLM), Product Data Management (PDM), Business Intelligence (BI), Business Process Management, and Systems Integration and Migration. ICCG is Infor's preferred partner for Fashion and Apparel and Food and Beverages solutions and also supports customers in general manufacturing and distribution Industry verticals.
Visit us at: www.ICCG.com or for more information please contact:
ICCG Marketing Services
ContactsIndia@ICCG.com