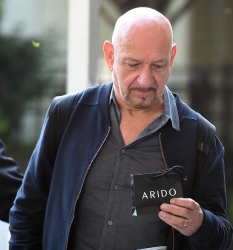 Beverly Hills, CA, February 11, 2019 --(
PR.com
)-- The Academy Awards, also known as The Oscars, are a set of 24 awards for artistic and technical merit in the film industry; given annually by the Academy of Motion Picture Art and Sciences.
The Academy Awards ceremony was first broadcast via radio in 1930 and televised for the first time in 1953. It is the oldest worldwide entertainment awards ceremony and is now seen live worldwide.
Among ARIDO celebrity clientele is Sir Ben Kingsley, an English actor with a career spanning over 50 years. He won an Oscar for his starring role as Mohandas Gandhi in the 1982 film, Gandhi.
http://shanghai.lps-china.com/partners/arido-2/
The 2.5 billion dollar necklace will be registered and evaluated at Collectrium, Inc., A Christie's Company.
https://drive.google.com/file/d/12u5HsdaBA35ArHiothLy1R0K1yupOWR8/view?usp=
ARIDO gives special thanks to "ELEVÉ" by Reggie Bell, who is an American football wide receiver who played for the NFL.
www.nfl.com/videos/nfl-game-highlights/0ap3000000509713/Bell-takes-catch-