Drew Rothman of RT New Day to Address Wood-Frame Construction Trends & Challenges at CLM Annual Conference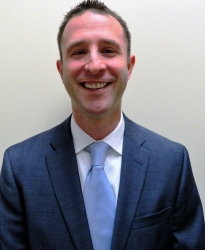 Hamilton, NJ, February 14, 2019 --(
PR.com
)-- Drew Rothman of RT Specialty's National Environmental and Construction Professional Liability Practice will address the wood-frame construction boom and the challenges confronting today's contractors at the 2019 CLM Annual Conference to be held March 13 – 15 at the Orlando World Center Marriott in Florida.
Titled "TIMBER!! Wood-frame Construction Claims, and How They Come Crashing Down," the March 15th session is dedicated to the trends, insurance implications and common elements driving the rise of claims in this segment of the construction marketplace. The panel discussion will also include Chantell Cornett of The Ward Group, Rose Hoyle of AXA XL, Brenda Radmacher of Gordon & Rees LLP, and Franklin Turner of Rogers Townsend & Thomas.
"Wood-frame construction has become an increasingly popular method for cost-effectively building everything from mid-rise apartments to senior living facilities and mixed-use developments," says Rothman. "Other benefits include eco-friendly, versatile designs that offer strong structural integrity and timely completion rates.
"The challenge is that the industry's claims and exposures have risen dramatically along with its growing proliferation. While insurance may not be the only way to address liability, it is critical for strategically preparing against all forms of challenges in this highly litigious marketplace."
During this panel discussion, Rothman will focus on the various Construction-Related Professional Liability and Environmental insurance concerns facing contractors involved in wood-frame projects as well as the importance of assessing each carrier's coverage options, terms and conditions. Rothman will also discuss carrier appetites and the consideration of certain factors when writing wood-frame contractor's policies, including but not limited to:
- The specific work to be performed, including size and scope of the project
- The contractor's wood-framing experience
- Methods of mold prevention, with mold being a significant pollution concern
For more information on the 2019 CLM Annual Conference please visit https://theclm.org/Event/ShowEventDescription/10007 or contact RT New Day (newday.rtspecialty.com) at 609-298-3516.
About R-T Specialty, LLC
RT New Day, a division of R-T Specialty, LLC, is a specialty resource for agents and brokers, assisting them and their clients find appropriate, high-quality environmental and construction-related professional liability insurance coverages. RT New Day offers agents and brokers single-point access to an ample portfolio of products and services provided by the nation's largest environmental and professional liability insurance providers. In California: R-T Specialty Insurance Services, LLC License #0G97516.
Contact
RT New Day
William Chelak
732-541-2971

Contact