Fountainhead Small Business Finance Names Michael Bland COO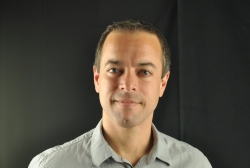 Orlando, FL, March 13, 2019 --(
PR.com
)-- Fountainhead Small Business Finance LLC today announced that Michael Bland has joined the company as chief operating officer. The company offers U.S. Small Business Administration (SBA) 7(a) Program loans to small business owners for working capital, business acquisitions, partner buyouts, equipment, furniture and fixtures, startup capital, and debt refinancing, among other business purposes. Bland is responsible for all operational aspects of the business, including underwriting, SBA approvals, closing, and servicing. Fountainhead SBF is the nation's newest Small Business Lending Company -- one of only 14 non-bank lenders offering SBA 7(a) loans directly. It is also a sister-company of Fountainhead Commercial Capital.
Prior to joining Fountainhead SBF, Bland was senior vice president and SBA credit manager for Evolve Bank and Trust. Over a 22-plus year career in small business lending, Bland has worked for several top financial institutions and looks forward to leveraging his experience and passion to help small business owners achieve long-term success. He has provided loans to thousands of small business customers during his career. He earned a bachelor's degree in finance from Indiana University.
"We tapped a passionate and experienced lender to run the operations of our new 7(a) lending organization," said Chris Hurn, CEO of Fountainhead SBF and Fountainhead Commercial Capital. "Michael has deep experience in SBA lending that is already bringing value to our organization and our clients."
An SBA 7(a) loan is a general-purpose small business loan backed by SBA for up to 75% of the loan's value. The SBA does not lend directly to small businesses as commercial lenders provide funding for these loans, while SBA guarantees a portion of the loan. SBA 7(a) loan terms are typically longer than conventional bank financing, require less equity injections (down payments), are more flexible with fewer loan covenants, and loan amounts go up to $5 million.
Fountainhead SBF LLC and its sister-company, Fountainhead Commercial Capital, specialize in providing SBA 504 loans, SBA 7(a) loans, and low loan-to-value conventional loans nationwide. The company's AI-enabled software program, Pronto, is an online loan automation and evaluation tool, which issues loan approvals in less than two hours. More information is available at Fountainhead7a.com or Fountainhead504.com and by calling 800-770-1504.
Link to image of Michael Bland:
https://www.dropbox.com/s/4d9sm9zoqyofpck/Michael%20Bland%20of%20Fountainhead%20SBF.JPG?dl=0
Contact
David PR Group
John P. David
305-255-0035
davidpr.com

Contact