MTech Names Industry Veteran Alex Gonzalez-Mir as Vice President, Sales and Business Development
Enterprise mobile device management company continues to boost its advancement and executive lineup with a focus on business engagement, client servicing and industry relationships.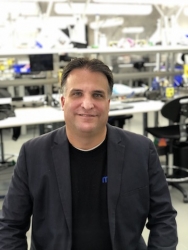 Palm Beach Gardens, FL, April 17, 2019 --(
PR.com
)-- MTech MDM, a company dedicated to supporting the mobile technology that businesses rely on every day, announced today the appointment of Alejandro "Alex" Gonzalez-Mir as Vice President, Sales and Business Development.
In this new role, Gonzalez-Mir will strengthen and grow client and industry relationships and foster business opportunities with MTech's channel partners, strategic partners and direct customers. He will also be instrumental in helping to develop and deliver innovative strategies and solutions to address the fast-evolving needs and opportunities in enterprise mobile device management and Device-as-a-Service (DaaS) for MTech and its customers.
"Alex is a critical addition to our great team. He's delivered proven results as a sales and client management leader for high-growth organizations in areas including client servicing, business development, field marketing and solution deployment. And he brings the aptitude and attitude that our customers have come to expect and rely on working with MTech," said Tony Fernandez, MTech president and co-founder.
Prior to joining MTech, Gonzalez-Mir held management, sales and servicing roles with worldwide information and technology services company, NCR Corporation; global travel technology provider, Amadeus IT Group; and field services operations company, Zinier.
"With ever-expanding device types and operating systems across workforces, critical business functions and industries, mobile device management for companies is only going to get more challenging," said Gonzalez-Mir. "I'm very excited to help MTech and our customers help their business stay mobile, future-proof and opportunity ready."
About MTech MDM
MTech provides a comprehensive suite of managed mobile device services including provisioning, call center, repair, asset, and life cycle management. We are trusted by some of the largest companies to serve their mobility management needs — from mobile device repair to full end-to-end lifecycle management and Device-as-a-Service (DaaS) enterprise transformation.
Founded as a mobile device repair company in 2012, today MTech is recognized for its quality workmanship and high levels of customer service enabling businesses to manage their mobile services with quality, flexibility and affordability. The company serves the critical mobile management needs of any industry sector including major retailers, hospitality / restaurants, travel / airlines and emergency services / first responders.
MTech MDM operates from its headquarters at 10415 Riverside Drive, Suite 107, Palm Beach Gardens, FL 33410. For more information, please visit http://www.mtechmdm.com or call 1-844 MTECH MDM (683-2463).
Contact
Create. Communicate. Connect. for MTech
Debbie Iannaci
305.301.7057

Contact