Curatio: the Private Social Plugin Used by Patients in 85+ Countries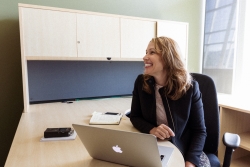 Toronto, Canada, April 29, 2019 --(
PR.com
)-- Today, at the Future of Pharma Marketing Summit - Curatio, the world's first social health prescription, revealed its unique insights into the growth of mobile social strategies to deliver patient support at scale.
Social networking usage has become increasingly mobile, with Statista reporting that mobile social media had a 58% usage rate in the United States in 2018. Curatio is pioneering the use of mobile social to meet the massive and growing needs in healthcare.
Curatio is a privacy and regulatory compliant social network platform that delivers everything health organizations need to better acquire, retain and support their patient populations.
By utilizing the engaging aspects of social support, Curatio uses a unique combination of AI and matchmaking in to help health organizations deliver evidence-based patient support at scale.
Published clinical results have shown that private, personalized peer groups created around health conditions and goals can not only meaningfully improve outcomes, but also provide a more valuable way to address patient acquisition and retention. In a study of patients living with a chronic disease who used Curatio, researchers found statistically significant improvements, with 80% of users showing an increased interest in self-management, 75% showing improved health behaviours, and 71% showing improved social integration.
Mainstream social networks are problematic to use in healthcare. The need for privacy is especially important when patients are searching for information pertaining to their diagnosis, and sharing personal and sensitive materials with their peers online. Curatio users own their own data and are provided with a safe space to share and discuss their conditions in a privacy and regulatory compliant environment.
By creating communities for patients with others who share their diagnosis and health challenges, Curatio's in-app content can be tailored especially towards a specific group, thus avoiding information overload. One such example can be seen in a community created exclusively for patients of a particular rare disease. The community provides its users with content, disease management tools and a private peer environment for patients to discuss their personal health challenges, leading to growth at a rate of 9x new user acquisitions each month and an average of 101 monthly sessions per user.
Curatio's work in creating patient communities has been recognized most recently by Medical, Marketing, and Media as one of 40 Top Healthcare Transformers: the media brand's honor roll of visionaries, gurus, self-starters, and operators bravely working to bring about change in the $3 trillion healthcare industry.
"This year's class of Transformers reflects the tremendous growth we're seeing in medtech, as well as a more holistic approach to health in general," said Stephen Madden, MM&M's editor-in-chief. "And as always, it's pretty amazing to see how many very smart, creative people are working to help communities manage and improve their health."
Curatio partners with payers, providers, pharmaceutical, research and patient organizations worldwide. The platform is used in 85+ countries, is free to download for patients, and is available in both iOS and Android.
To find out more or book a demo, contact us at www.curatio.me/connect.
Contact
Curatio
Lynda Brown-Ganzert
604-340-7997
https://curatio.me
Book a demo: www.curatio.me/connect

Contact