Vesalio Secures $5 Million Investment Capital Funding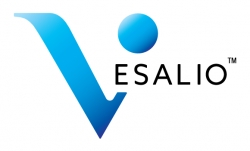 Nashville, TN, May 14, 2019 --(
PR.com
)-- Vesalio announces it has recently raised $5 million in funding. The capital will support the continued global expansion of the NeVa™ Neurothrombectomy System, finance key clinical studies and launch new product introductions.
"We are very pleased to secure the additional capital funding, which affirms our track record of achievement and the promising clinical results physicians are seeing with NeVa. We are in the process of initiating several prospective clinical studies for regulatory clearance requirements. In addition to the key studies, we will continue to expand our product offering and geographic sales coverage," remarked Steve Rybka, CEO of Vesalio.
About Vesalio, LLC.
Founded in 2013, Vesalio is a privately held medical device company focused on advancing technology needed to improve outcomes in stroke treatment. The Company's proprietary NeVa™ platform was designed to achieve repeatable and superior clinical outcomes by providing physicians "first pass" success in effectively capturing and retaining a neurovascular clot inside the device.
For further information, visit or email. NeVa trademarks and patents are the property of Vesalio.
Contact
Vesalio
William von Brendel
858-335-5790
www.vesalio.com

Contact