Listen to the Mueller Report - There's an App for That
New iOS app lets anyone hear the entire Mueller Report in an average week's commute and adds interactive multimedia to the Special Council's findings.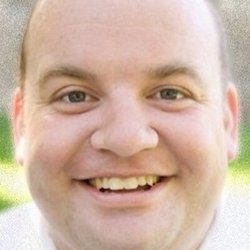 Dayton, OH, May 23, 2019 --(
PR.com
)-- Ontario Britton, recently between jobs in Ohio, found time on his hands to fix a huge problem: the difficulty of reading the 480 page report from Special Counsel Robert Mueller. After launching "The Mueller Report: Easy Reader" in April, an update to the app this week adds another category of multimedia to the Mueller report. Interactive glossary definitions that let you look up acronyms and names as you read, now have beautiful, large photos. Few Americans have read the Mueller report despite it being central to the current contentious political processes. This app lets them listen to it hands free during their commute or any other time.
itunes.apple.com/us/app/the-mueller-report-easy-reader/id1460833486
"The Mueller Report: Easy Reader" app removes barriers to understanding this seminal report. A text-to-speech voice can be customized to a desired timbre and speed, letting anyone hear the entire report in about 10 hours. The report has been enhanced so a person can tap unfamiliar acronyms and names on any page to quickly see a multimedia definition in context, a feature unavailable in the released PDF.
While mostly Americans are using this app, it also has interested users in Canada, the United Kingdom, Ireland and the Netherlands. 77% of the app's users listen on an iPhone, while the remainder are on an iPad.
"The Mueller Report: Easy Reader" is strictly non-partisan, making the content as easy as possible to access without adding any commentary or interpretation. The goal of the developer is for any interested party, whatever side of the aisle they are on, to be informed on the findings of the Special Council's year long investigation. The Special Council's investigation was conducted in secrecy.
Contact
Ontario Britton
(801) 319-5477
ontariobritton.com

Contact