Spotivity Mobile App Marks the "X" for Teens in Search for Meaningful After-School Activities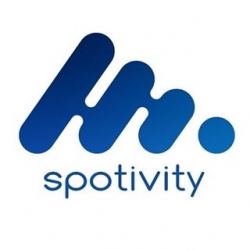 Chicago, IL, May 30, 2019 --(
PR.com
)-- The free Spotivity mobile application is happy to announce that they have launched 3 new additional program categories – Jobs, Internships, and Camps – and grew their number of searchable program categories by 50% to a total of nine engagement categories. Spotivity has also implemented an updated UX design to make onboarding and app navigation a more seamless process.
Details
The Additional Categories (called "buckets") have increased the searchable Chicago focused database to over 2,600 programs (up from 1,900 previously). These items (Jobs, Internships, and Camps) will focus more heavily on summer related activities and have been launched to coincide with the conclusion of the 2018-19 school year. The present searchable database now stands at 9 and include the following categories:
1. Sports. Sports programs provide teens access to unique ways of engaging in physical activities. A sport of choice not only helps improve physical strength and endurance but also helps relieve tension and anxiety.
2. Camps. Camps provide teens organized and focused engagement opportunities to try new activities in the context of group dynamics. Camps range from academic to fitness and from education to mentoring.
3. Volunteerism. Volunteer opportunities provide a great way to enhance one's self-esteem and level of satisfaction – while also supporting Civic Engagement and Community Involvement.
4. Arts. Art programs are a useful way to hone or participate in activities related to all aspects of artistic expression. It helps in the creative expansion of those artistically inclined while also providing access for those who wish to venture into the world of creativity.
5. Mentoring. Receiving mentorship is an effective development method for an individual looking for a window into a future world, which they may want to belong, and need guidance to navigate next steps.
6. Education. Tutoring can help teens invest in themselves for better academic performance or gaining necessary training on a subject of choice.
7. Internships. Gaining hands-on experience is integral for teens and via Internships the participant learns real-time insight into the working environment and is allowed to wrestle with the concepts of productivity, collaboration, and work deliverables.
8. Health. Health is a broad category of interrelated dimensions of an individual's wellbeing. Spotivity allows teens to find varied health-related engagement opportunities (mental, emotional, and physical).
9. Jobs. Jobs provide valuable life skills along with a heightened focus on personal responsibility – all the while giving the teen the power of an earned wage.
Background
Spotivity's goal is simple: more teens in more programs more of the time. To accomplish this we not only need to give the end-user good information but also provide supportive measures that make engagement meaningful. Spotivity is a double-sided marketplace tool, looking to support both the users looking for programs (teens and their parents/guardians) and the programs looking to serve this need. After the Chicago beta, Spotivity plans to expand to the surrounding suburbs and then targeted additional markets on its way to becoming a first-of-its-kind nation-wide tool.
"More than half of the 40 million American children between the ages of 13-17 aren't engaged in an after-school activity," says Spotivity founder Montana Butsch. "For many of them, the time after school, on weekends and over vacations signals boredom and risk. This means they miss out on activities that may cultivate talent, lift self confidence, increase engagement with school, and decrease the likelihood of risky or self-destructive behavior. With Spotivity, we expect to change that ratio, so more teens find an accessible pathway to pursue meaningful activities and develop their passions," he continues.
Butsch created Spotivity to help teens and parents make both better-informed decisions and remove luck from decision process. Not only does it provide greater visibility of available options, but it also provides solutions to
barriers-to-entry such as transport logistics support, community building via user forums, and digital badging to foster encouragement. Spotivity's dynamic mapping tool overlays student interest, program offerings, and transportation networks in a manner that supports a personal itinerary for each member.
In partnership with Utah State University Human Development and Family Studies Institute, in addition to project work with Loyola Quinlan School of Business, OTCR of University of Illinois, Robert Morris University, Columbia College, INIGO Communications of Loyola University, and Designation Digital Design, spotivity created a novel points-based system that encourages engagement by rewarding via social recognition. Users will be able to check-in to their activities on their phone, share their progress with their peers, see their ranking between different use groups, and use a built-in motivational system that encourages both parents and program leaders to create incentive matrixes, all to further bolster program engagement and familial involvement.
Spotivity also addresses the baseline needs of the program provider. This element is greatly informed by Butsch's experience as the founder of nationally-recognized, inner-city rowing/mentoring organization Chicago Training Center.
"The hardest thing to achieve with any program is a depth and breadth of the participant base," Butsch says. "Spotivity provides a tremendous free participant identification platform while also supporting an affordable and easy to use back-end platform for the Premium Program administrator to engage their current group of program participants."
Services will continually roll out on the app and on the web. The first Premium Program subscriptions will be available by Q2 2019 when we conclude the integration of the merchant tool.
About Spotivity
Chicago-based Spotivity is spearheaded by 1871 member Montana Butsch. The app currently lists over 2,600 programs across 9 different categories called "buckets" in metropolitan Chicago. Founder Montana Butsch started his involvement in afterschool when he founded the non-profit Chicago Training Center in 2006. Spotivity recently generated support from local angel investors and is an Illinois Angel Tax Credit program member. Spotivity was developed in partnership with Algoworks Solutions Inc. Recent media attention has come from American Innovation, Coffee with Closers, 1871, Oxford University, Loyola Academy and 30sec Mom.
For more information, please visit https://www.spotivity.com/ or call (312) 342 5241. Follow Spotivity on social media at:
Social Media Links:
https://www.pinterest.com/spotivityapp/
https://www.instagram.com/spotivityapp/
https://twitter.com/SpotivityApp
https://www.facebook.com/spotivityapp/
https://www.linkedin.com/company/spotivity/
App is available on both iTunes and Google Play:
https://itunes.apple.com/us/app/spotivity/id1417312664
https://play.google.com/store/apps/details?id=com.spotivity
Contact
Spotivity
Montana Butsch
708-540-3683
https://spotivity.com

Contact