Jennifer Zemp Announces the Location of the Next Pretty Skinny Show Podcast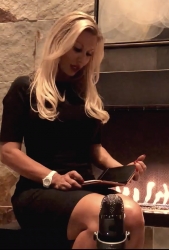 Las Vegas, NV, June 03, 2019 --(
PR.com
)-- The Pretty Skinny Show plans to air their third episode in Beverly Hills, California at the Four Seasons Beverly Wilshire.
"I will have some exciting guests on the show that will reveal Plastic surgery treatments they have done and what has worked for them," says Jennifer Zemp
The Pretty Skinny Show launched its first episode on Spotify, YouTube, and iTunes. On May 21, 2019, the Pretty Skinny Show was in Las Vegas, Nevada where Jennifer Zemp interviewed Kate Robertson on the success of Secret Body and the revolutionary Coolsculpting treatment.
The new episode will air in Beverly Hills, July 2019 at the Four Seasons Beverly Wilshire. Ron Zemp manages all of the marketing for the Pretty Skinny Show.
About the Pretty Skinny Show:
The Pretty Skinny Show takes you on journeys around the world, educating you on one-of-a-kind treatments that can contour and transform your body and life.
About Jennifer Zemp:
Jennifer Zemp's love of beauty and passion for the aesthetic industry has made her a go to for the tips & tricks to a younger you. Jenn has over 15 years of experience in non-surgical and surgical solutions. Jennifer Zemp is Coolsculpting Certified, Certified in Cutaneous Lasers from Boston Medical School, a Certified Laser Safety Officer, and a Certified Clinical MA thru the NHA. Jennifer Zemp is 42 years old and a mother of three.
Contact
Pretty Skinny Show
Jennifer Zemp
702-302-9497
www.prettyskinnyshow.com
Please email any questions about Jennifer Zemp and/or The Pretty Skinny Show.

Contact