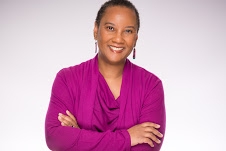 Lancaster, PA, June 03, 2019 --(
PR.com
)-- The Board of Trustees of Lancaster Theological Seminary voted unanimously to appoint the Reverend Vanessa Lovelace, PhD, to be Vice President of Academic Affairs and Dean of the Seminary, effective July 1, 2019.
Lovelace, a Hebrew Bible scholar, professor, and academic administrator, joins Lancaster Seminary from the Interdenominational Theological Center in Atlanta, where she is associate professor of Hebrew Bible/Old Testament. A member of the ITC faculty since 2012, Lovelace has combined teaching and research with administrative responsibilities that include service as coordinator of the Master of Divinity program, and chair of both the curriculum review and revision and admissions committees. Her academic focus includes the intersection of biblical literature, womanist, and African American contexts.
"Dr. Lovelace brings to Lancaster Theological Seminary extensive teaching experience along with theological specialization in womanist and African American perspectives that will broaden our curriculum and benefit our students," said the Reverend Carol E. Lytch, PhD, president of Lancaster Seminary. "Dr. Lovelace also has the significant institutional service required of an effective leader in higher education. We are delighted to welcome this passionate educator, respected scholar, and skilled administrator as Lancaster Theological Seminary begins our 195th year of nurturing and educating leaders to serve God's people."
A California native, Dr. Lovelace received a bachelor's degree from San Francisco State University, a master of divinity degree from McCormick Theological Seminary, and a PhD in Bible (Hebrew), Culture, and Hermeneutics from Chicago Theological Seminary. She is an ordained minister in the United Church of Christ.
Dr. Lovelace succeeds the Reverend David M. Mellott, PhD, who departs Lancaster
Theological Seminary after 14 years to become president of Christian Theological
Seminary in Indianapolis.