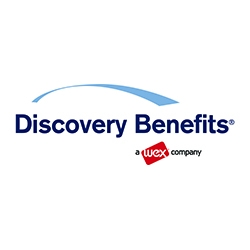 Fargo, ND, June 11, 2019 --(
PR.com
)--
Discovery Benefits
, an industry leader in customer service as an administrator of employee benefits and COBRA for over 30 years, recently released a white paper titled "
Addressing Customer Variability in a Competitive Market: Key Strategies and Considerations for Developing an Effective Service Model
."
More than 80 percent of customer service decision-makers see the need to transform their service models to stay competitive, and over 50 percent say they have increased their service budgets year-over-year to meet this challenge.
The white paper outlines how modern businesses can design customer service models that account for customer variability. It also shows how customer service personalization and customer accommodation have emerged as key differentiators.
"We're in a global economy where price isn't the biggest determining factor because any company can match your price," said Discovery Benefits Senior Vice President of Client Onboarding Mark Youngblood. "What's left after price? It's really that service experience. It's creating a service experience that is meaningful to the customer."
To learn more about customer variability and why customer service is so important in today's marketplace,
click here
to download the white paper.
Discovery Benefits is a national leader in employee benefits, providing administration of health savings accounts, flexible spending accounts, COBRA, commuter benefits and health reimbursement arrangements. Its mission is transforming the complexity of employee benefits administration with innovative solutions and extraordinary customer service delivered by empowered and knowledgeable employees. The company's offices are located in Fargo, N.D. and Brookings, S.D.